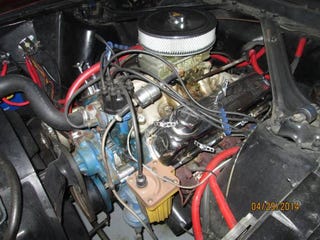 http://southbend.craigslist.org/pts/4476704630…
Guy is ~3 hours away, but then I'll have a 5:2 engine-to-application ratio, which seems a bit excessive....
I have the stock 289 in the '66 Mustang that I'll run until it dies, the '69 stock 302 that I'm in the middle of rebuilding, the slightly built '87 302 roller block that's been sitting for about 2 years in plastic, and a garbage '80-'81 255 block that I use for mock up that I should just give to the scrap guys. It's a good deal, but far away (but gas is free because COMPANY TRUCK).
It'd be nice to have an engine and trans that I KNOW runs. I'm doing okay on cash, but space is a commodity I do not have.
CHOICES