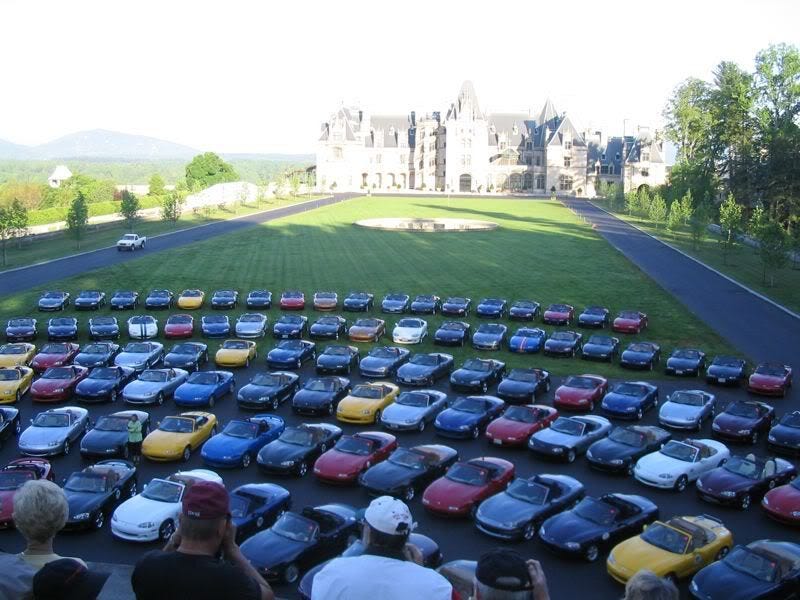 It's happening folks, Keith Martin's Sports Car Market is giving a seminar at Monterey, CA on potential future collectibles and the Miata is one of the target points, saying's it's the next possible Bugeye. I imagine the NBs are still too-new to reach collector status just yet but first-gens are certainly there! If anything, the collectible Miatas will be the special/limited/M-editions, rare color combos like the Laguna Blue and tan interior (less than 1k produced between '94 and '95), and original-condition first-year low VIN numbers like #00060.
Here's some thoughts for those wanting to play with the potential future Miata bubble.
Collect hard-to-find parts that're known to break/tear easily. Rear finish panels (will shatter if you look at them the wrong way), front turn signal lens, R package chin spoilers (known to break from speed-bumps and other obstacles), hardtops in rare colors, boot covers, etc. Collectors may be looking for those to help restore their Miata to NOS-original condition.
Holy hell if you can score JDM Mazdaspeed accessories like the famously rare wooden Nardi teardrop in the 5-Speed pattern or Mazdaspeed MS03 wheels.
Discontinued aftermarket parts like Pit Crew Racing's vintage nose swap and Artwork Dewa's (RIP, Ryoichi Dewa, you and your awesome style will be missed) custom gauges could go up in value.

If you want an old NA Miata in the near future, then you better get on it soon because prices will eventually go up and availability might shrink as collectors try to scoop all the good ones up at low prices.
Keep up the roadster life, fellow Miata owners!