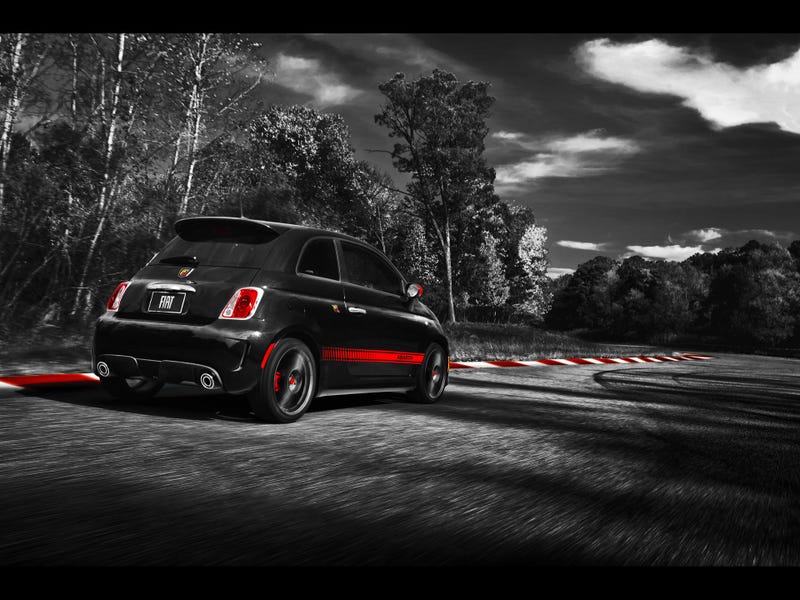 I have had my eyes on an Abarth for a while, so whenever one pops up without a reserve on eBay I usually throw in a low-ball bid, you know, just in case. Well I saw this one a few days ago and threw up a bid of $7K, and it took until the last minute for anyone to outbid me. I actually thought for a few moments that I might win it.
People in the FR-S/BRZ scene complain all the time about depreciation (I think because many of them are kids who haven't bought a new car before), but here is a fairly low mileage Abarth, that went for just under $30K new and is fully optioned, selling for a third the original price two years later.
Now excuse me while I go cry in a corner and wish I'd entered 7800 as my max.