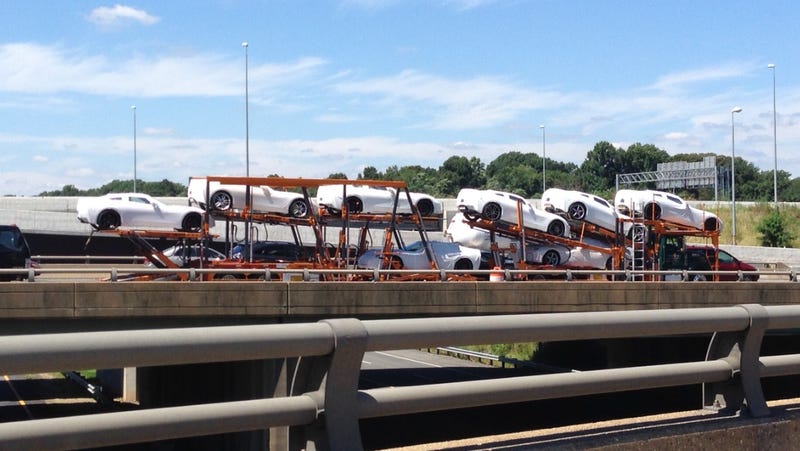 Seen on 495!
...must. steal. this. truck.
(Update): the one all the way at the back is on wider, more aggressive rubber and has bright yellow shocks. Z06? Is that possible?
(Double Update): I don't think so, it doesn't seem to have any wider of a body than the other C7s.