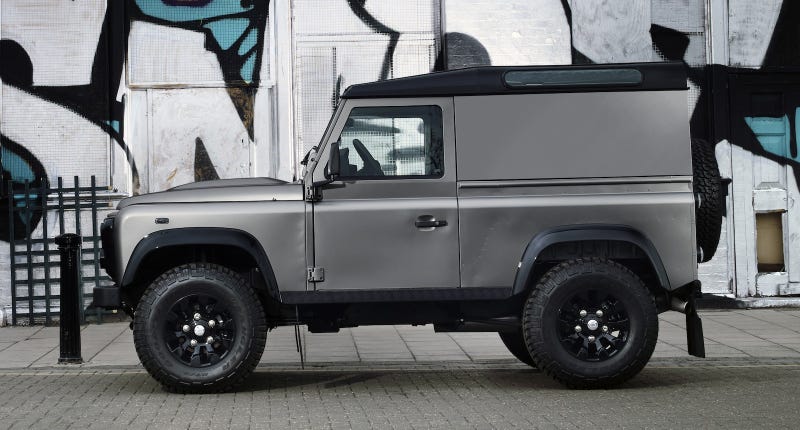 These are not offered in North America but they should be. These fabulous machines have a starting price of only 23,100 pounds (~$39500 usd) and knowing that cars are always a bit more expensive in europe it would probably equate to about $33000-$35000 if it were sold here. WHAT A FUCKING BARGAIN!!!!!!!!!. and all these years I thought these were really expensive(I'm talking like $70K starting price).
you could probably buy a nice LR Defender 110 for under $50K new. at that price I'd buy one today if they were offered here.
I can totally see myself driving one of these and every time I park I will say proudly "LIKE A GLOVAAA"