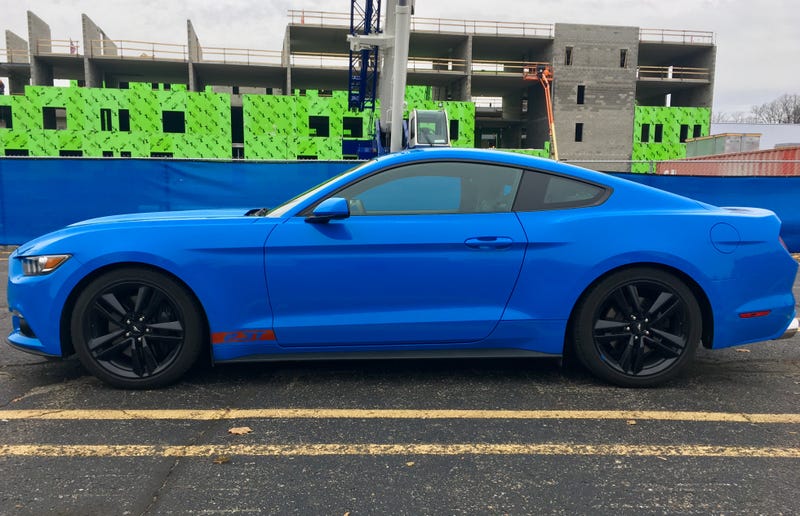 I really can work with a machine polisher! I've seen my work under lights and now under natural light this morning before class. I can't believe How awesome this looks.
That reflection and gloss, it's so......BLUE!! This is why Grabber Blue is one of the best blues on the market today (or WAS, because one-year color).
I will never go back to hand polishing or buffing again! My detailing life is gonna be so much more efficient and easier now. That was $80 well spent and the 2nd best tool I've bought in this year. The first is a torque wrench.
And the bestest part is I can find where I parked no matter how many neutral colored cars there are! Yay colors!