And eat their child.
Just a quick overview of their lineup

ILX:Civic
TLX:Accord
RLX is the exception
RDX: CR-V
MDX: Pilot
NSX: It's coming! I promise!
The top trim of each Honda is both cheaper and similarly equipped than it's Acura version. The Civic Si with Nav (The standard Civic is just as well equipped however has the smaller R18 motor with CVT and I wanted to make this as apples/apples as I could.) plus the always overpriced factory upgraded wheels, interior LEDs and auto-dimming mirror and it still comes out ~$500 cheaper than the base ILX. And what does the ILX offer that the top trim Civic doesn't?
LED "Jewel Eye(R)" headlights
8-speed automatic transmission

Powered(8-way, driver only) and heated leatherette seats
Dual zone climate control
Heated side mirrors
One touch windows
Active sound control (software I assume)

The Civic Si brings the optional auto-dimming mirror, 7in screen(ILX has a 5" screen), HD/Sat Radio and lane monitoring in response. Tell me how hard it would be to just add those Acura options for an ultimate level Civic? Some might balk at a $30-31k Civic, but in all honesty that would be a well-equipped car at that price point, better than the competition. The Civic can get away with this because it's a car with no real class connotations. Even the snootiest respect the Honda Civic and its value, so you can pull up next to Madison's new Mercedes CLA with your head held high.

2017 Civic with optional Fancypants Package, render (imagesci.com)
Now you're probably thinking, "But what about the top level ILX? You can't possibly compare a Civic to that" and you'd be right. However, what does the top level ILX have that a Civic couldn't? Even the top level ILX only brings minor material upgrades (what in the hell is Lux Suede(R)?), infotainment upgrades (Bigger screens(8")! More speakers!) and every driver-aid acronym that isn't trademarked by everyone else. This can't be hard to implement these accessories and software upgrades to the Civic. Yes, you're now asking about $35,000 for a Civic. But you're also raising Honda's lagging profile. The top trim ILX is objectively a great value but it doesn't help Acura as a brand. A Honda Civic that presents such an obscene about of value in the luxury compact market it would make noise. What do you honestly get for $35,000 in a A3/CLA/X1? Nothing close to the options I've listed here. Yes, generally people are brand snobs, but just as many are value obsessed. Plus, Honda regains some of it's prestige as the most technologically adavanced Japanese import now that everyone has more or less caught up. SO MANY LEDS.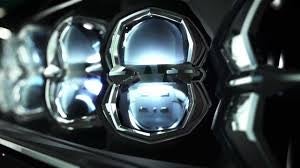 This can be applied to every Honda/Acura twin. Lose the prestige of Acura (or lackthereof) and add to Honda. Honda, as a brand, has enough cachet to appeal to luxury buyers so long as the percieved value is there. And unlike Hyundai/Kia, Honda doesn't need to convince the world that it make a solid product. Even in its relative "meh" period, it is solid if boring. Toss in a few thousand dollars of software and LED's and it is no longer quite as boring. People would buy a $45,000 Accord (Top level TLX) if it was as well equipped as a $65,000 E-Class (which the TLX is), the value is there. As far as the RLX is concerned, revive it as the Honda Legend. This would be a limited-production model to display the best of Honda. Numbers would be small and it may be a loss-leader, but it would instantly be the top value in luxury.

I realize I've typed value about 100 times so far, but that is such a selling point that Hyundai is able to make in roads on a Luxury market. Yes, it's not the same company as it was in the 90's, but some people don't have faith in Hyundai's product yet to seriously consider spending so much on one. Honda has no such problem. Honda has skated by for the last decade solely upon its reputation of being dependable and strong resale; Acura has this reputation as well but it just isn't as widely recognized. Name me the last BAD Acura. Sure, they've been underwhelming or ugly but they really haven't made an objectively bad car. Despite an overall excellent track record they haven't built up their brand. (I hate myself for typing that phrase, but it's true.)

Granted, this couldn't be done without a few obstacles, I imagine the Acura dealer network would have some words about this, but there would be real savings between maintaining that network and marketing Acura. I don't know the financials of Honda/Acura and all my automotive executive experience is hypothetically burning FCA to the ground. This idea makes Honda technological leaders again (Does your mid-size sedan/crossover have available Super Handling AWD? Didn't think so.) and does away with the always muddled Acura brand.
The Honda NSX sounds better anways.