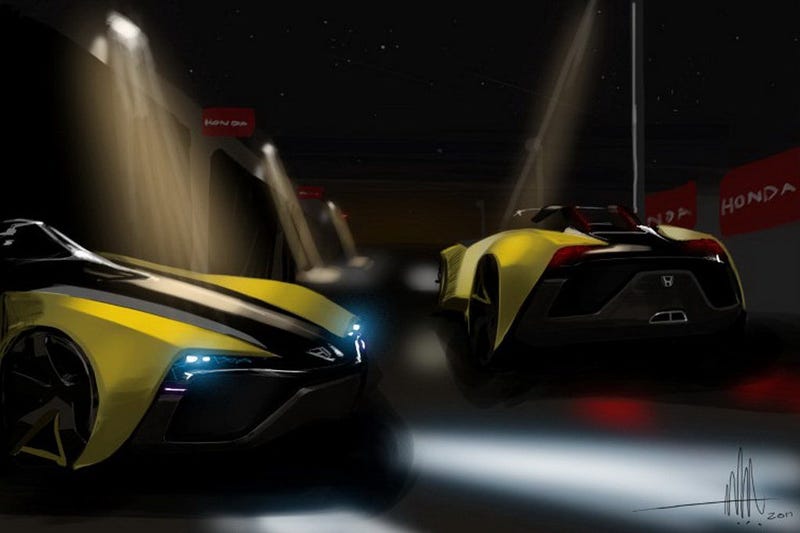 "We are making the NSX and the small sporty minicar," Toshinobu Minami said in a recent interview at Honda's global design center. "Naturally, I personally want something in between."
Although his comments represented his own ambitions, such an entry was under study, he said. He declined to give details.
To properly nurture sports-car nameplates, a company must keep making them, Minami said, criticizing Honda's decision to drop sports cars when the global financial crisis hit.
"Don't quit," said Minami, who oversees global exterior design for the Acura and Honda brands. "Quitting the NSX and the S2000 is the thing I regret most."

Read more: http://www.autonews.com/article/201310…
I can almost hear Honda's head of bean counters "Minami!!! What the hell do you think you're doing? How many times I told you not to announce a car before you got funding approved for it ? How many times? You designers and engineers are always coming up with the craziest ideas, and leave us, accountants, the only decent people in this company stuck with having to find cash for your silly ideas!! Do you know who signs your paycheck? Do you think I'm made out of money? That's it, I'm not getting involved in your game this time, you want this silly yellow car, you will have to find funding for it, yourself!!!"