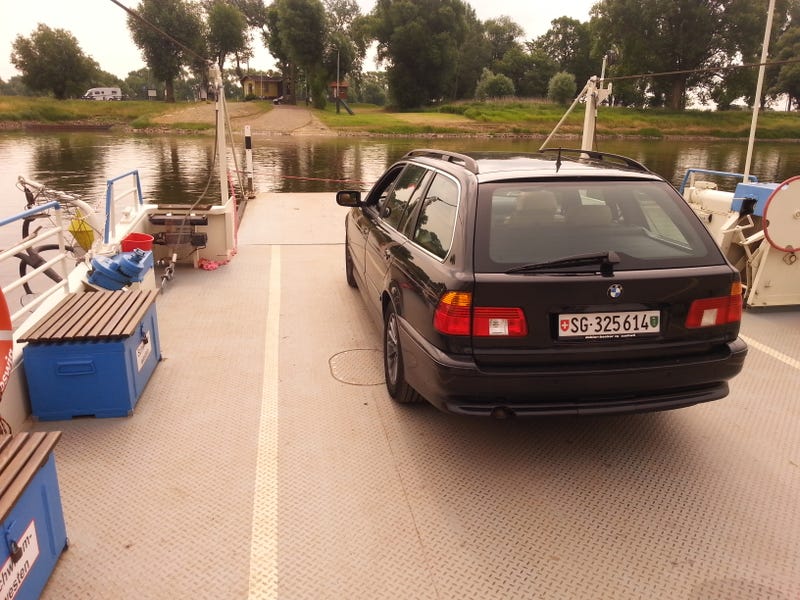 Well, because the small, cheap part that would fix the problem on my Honda won't be delivered before next week, I had to borrow this to go on a 2000 Km job-hunting round trip. 300k kms on the clock and still as tight as a drum.
The only thing that sucked is that I got diesel on my left hand (forgot that it's on the other side compared to Japanese cars, had to pull the hose with my left hand, it was soaking wet). Thoroughly scrubbed it twice, still smelt like diesel. Sprayed it with deodorant, still smelt like diesel...
Oh, and before you ask, yes I went to see the comic sans people.