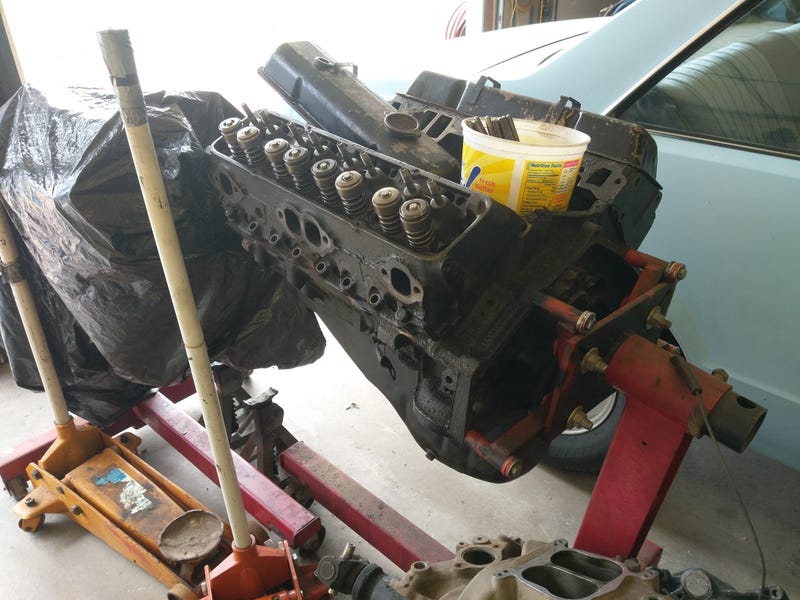 Just went and looked at an engine a friend of a friend had for sale. $300 gets me a Goodwrench GM 350 crate motor with 40k miles on it. Only pulled because the owner wanted a roller block. Four-bolt main, makes around 190-250hp stock depending on accessories and configuration (probably 230 with my headers and intake). Another $40 for all the necessary gaskets to re-do the whole engine, and then I need to decide if I am going to keep the factory cam, put in the slightly lumpy RV cam from my engine (assuming it's in good shape), or what. These heads look like they'd benefit from a polish but I don't really have the time for that... ugh.
The goal eventually is to pop Vortec heads and a Lunati Barebones flat-tappet cam, and after that see what needs to happen to reach my 1hp/cu-in specific power goal.
There is a little bit of carbon because the previous owner had their carb tuned super-rich but it's nothing I can't take care of with the engine on a stand.