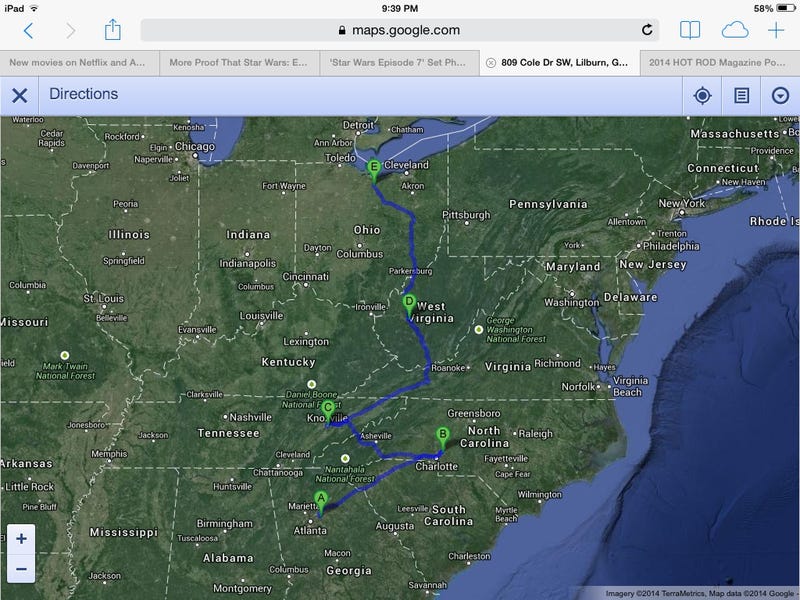 We leave for the Power Tour on Saturday morning. It should be fairly interesting. I finally came to my senses and decided to just take the Evo. It's kind of a hot rod, just from a different part of the world. While the notion of taking a Corvair van or other questionable mode of transport had its appeal, the ability to take the family is what sinched it. The 4 and 7 year old are going on their first major road trip.
Last weekend I checked the car over and polished it for the time since new. That took all of Sunday. The wing is off at the shop being refinished as the clear was coming off. Common problem for the 2003s. I wish I could have refinished the brakes, but that will have to wait. Alignment was done as well. I installed a new stereo a couple of weeks ago to allow better inflight entertainment integration for the kiddos.
All in all, I'm hoping this will be a laid back adventure. Looks like most of the driving is off interstate so that will have its own appeal and challenges as well. Maybe we will find some cool sights, eat some good food and I am sure we will see some cool cars. I will keep all of you posted.