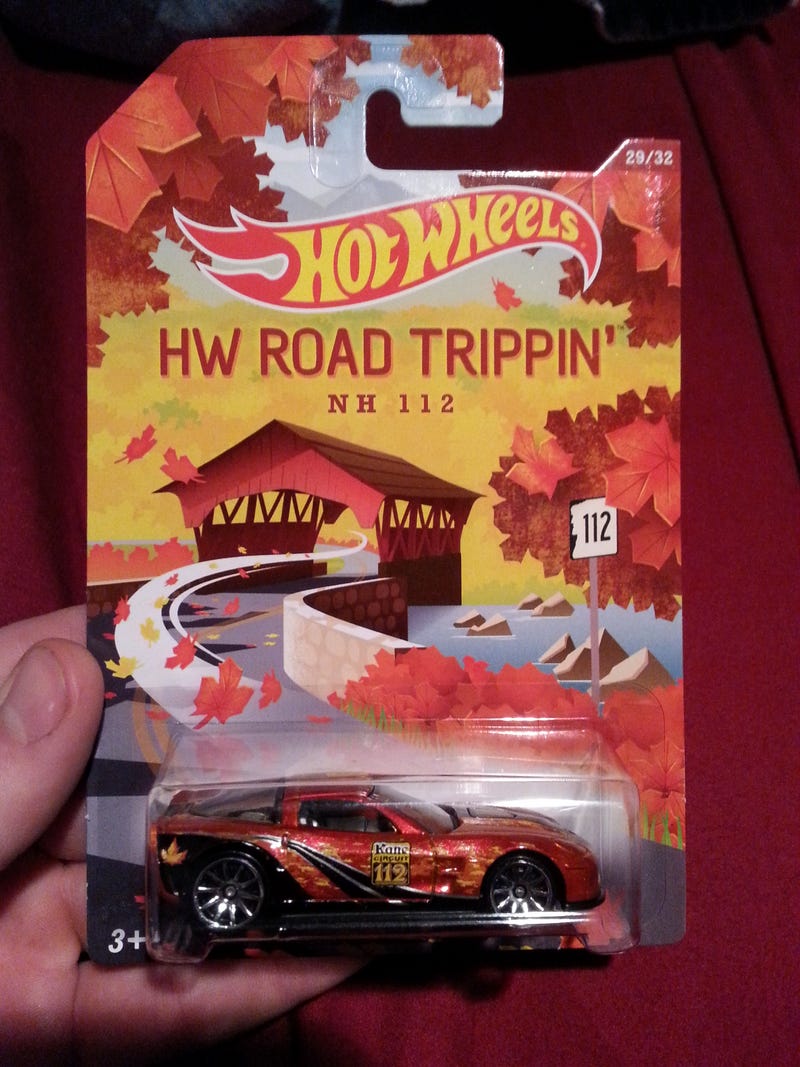 A few separate hauls that I'm not sure if I've posted yet or not, but they have to be temporarily stored away so I figured I'd share them.
The Road Trippin' ZR1 I got yesterday. The rest of the Road Trippin' line is pretty uninteresting, at least the other 5 cars shown on the back of this box, and I don't even know the road featured on this one but the box is just gorgeous.
And here are the rest, some I've posted before and some I haven't. As a bonus, I included my brother's Lesney Studebaker Wagonaire. How fucking cool is that?