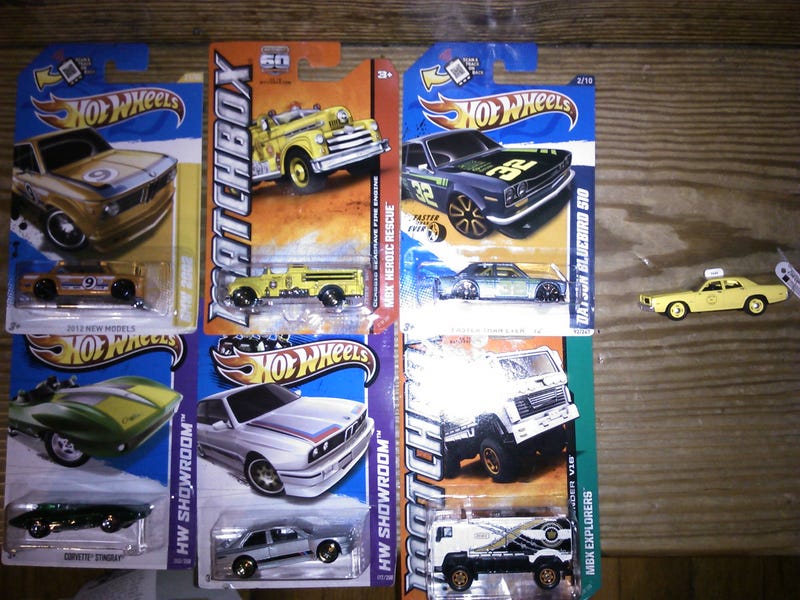 Apologies for potato picture, raided the dollar store and Tractor Supply and got the following:
Silver '92 M3 (Hot Wheels)
"Desert Thunder V16" (Matchbox)
Datsun Bluebird 510 (HW)
BMW 2002 - orange (HW)
Seagrave Fire Engine (MB)
Corvette Stingray Concept (HW)
and finally, a Johnny Lightning '77 Dodge Monaco taxi (lolol). The Monaco is ridiculous. It says Bacon Cab Co.