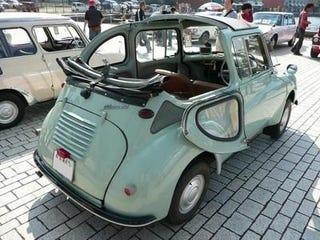 Need a subaru 360 that folds? Yes, Subaru did make some for a short period of time. They're exceptionally rare today.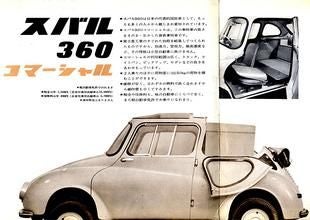 The idea was that the back of the car could fold down in order to carry bulky items. This model was replaced by the station wagon 360 - the "Custom".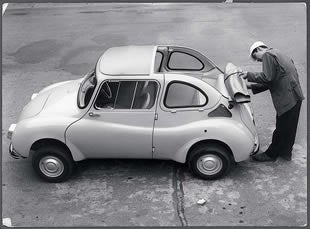 And its replacement:
A handful of Subaru 360 Customs were imported to the U.S. in 1968 by Malcolm Bricklin. None were imported in 1969, and no U.S. market examples are known to exist today.
Although I do not know for certain why they were only imported for '68, my best guess is that the '69 models were too heavy to fall through the 1000lbs. loophole that exempted the 360 sedan from most safety requirements. The sedan put on about 40lbs. for '69, and this would have been enough to push the heavier Custom over the limit.

It should be noted that Subaru sold under 1000 cars in the U.S. in 1968, and all '68 models are pretty scarce. By contrast they sold thousands of cars in '69 and '70.