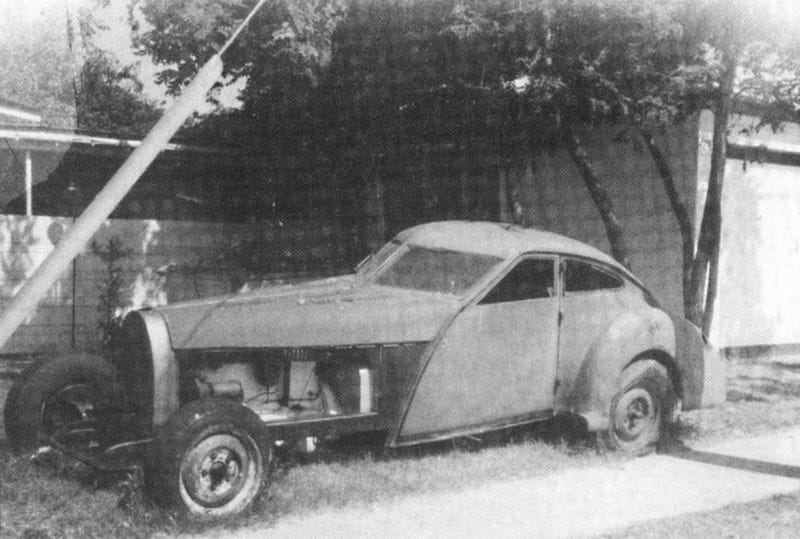 Bugatti rod, anyone?
This Type 43 was rebodied in the US by Derham Body Co. and later fitted with Ford straight 6. The chassis eventually made its way back to Europe in the 2000's while the body probably still remains in the States.
It's kind of sad that many of these later modified desirable cars are returned back to stock condition when restored.
Some more photos here.