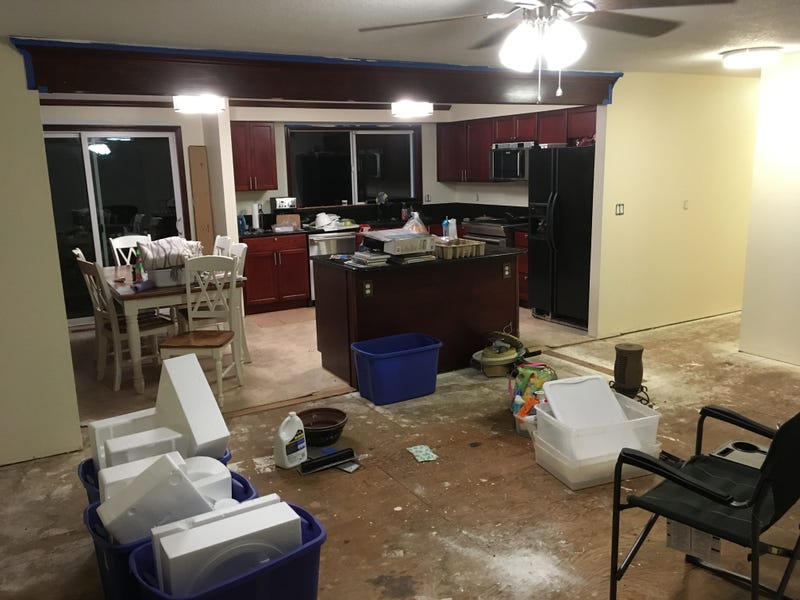 Much has been done, much remains to do
So far, the stank of cat pee is 100% gone. The basement is mostly complete with fresh paint and carpets, which is good because that's where the Mrs, the youngster, the doggo, most of our possessions and myself are living. New HVAC has been installed, lots of painting has been done, some subfloor has been replaced, much cleaning has occurred, the septic tank is waiting on permits, and contractors have been submitting bids for the roof, exterior repaint and flooring.
I spent last weekend crawling through the attic (so itchy) installing light boxes and running wires. This house had almost no lighting in it whatsoever. It feels good to see some progress, but I've also been working late a lot (think 2:00 am) at my real job and getting 5-ish hours of sleep every night. Also, my Suburban decided to lunch its front hub bearings because I totally have time for that.
In about 2 months life should start to resemble normal again. I'm sure looking forward to that!