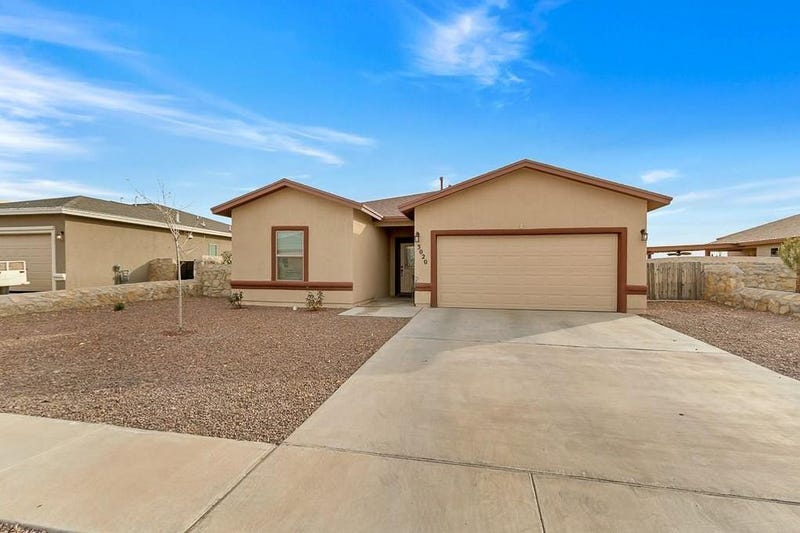 I've mentioned previously that we were getting the house ready to put on the market, which we did so about a three weeks ago. After two weeks on the market, four viewings and an open house, we got a strong offer on it. We countered with only very minor revisions to the money part of the contract, but a longer closing date to accommodate the fact that we had to then find a new house to buy. On Friday we inked the final deal and started the new house search in earnest. 3 bedrooms, 2.5 baths, 15xx square feet.
We originally bought this house in a bedroom/commuter subdivision half-way between Las Cruces and downtown El Paso to split the commute with one us working in each place. The house we really liked, the neighborhood only okay, but job situations have changed that results with us both working in Las Cruces. There is no longer any reason to live 25 miles outside of Las Cruces.

On Sunday we looked at our top six prospects in Las Cruces, and they ranged from ain't interested in that project that wasn't represented as a project in the listing to walking inside and felling like home. This was the house that felt right as soon as we walked in, and the location is killer. Biking and even walking to work is an option here for both of us. Even if we still drove everyday, this will drastically cut down on the mileage accumulation on the cars and will gain back like 45 minutes a day not commuting. My drive to work would involve seven stop signs and three right turns. 3 bedrooms, 2 baths, 15xx square feet.
Downsides: backs up to the frontage road, no wide side-yard access for trailer parking, is pink peach, is stepping back to 1990 inside (but was nice for the time), has the same carpet we just spent real money to replace in our current house.

Upsides: a fantastic back yard, big dog ready walls, ready to work for us as is, well-built, updated mechanical systems and converted to refrigerated air in 2006, new roof, nicely maintained, very good neighborhood where most of the houses are bigger and list for 100k more than this one. Frontage road/interstate noise is un-observable inside the house and quieter outside than our current house that isn't much further from a the interstate and has truck stop behind us at the bottom of the mesa. Has an over-sized garage.
We made the offer on this one yesterday and came to an agreement this afternoon. We feel very good about this house, and I think around 10k and some weekends invested in updates over a couple of years (tile/laminate wood floors in the half of the house that is currently isn't tiled, a more modern color palate inside via paint and new, nice counters in the kitchen and bathrooms) will add more than 10k in value to the house. This time around we were much, much pickier on the neighborhood and targeted older, well-established neighborhoods. I'll gladly trade a less modern house for a better neighborhood and killer location.
Also, the garage is over-sized being about four or five feet longer than standard around here and a couple of feet wider than what we have now. This means that my car trailer should fit in the garage with the racecar stored on it most of the time. My shiny new bright red trailer ought to stay shiny and red for a whole lot longer this way.
We've still got the inspections and appraisals to do on both houses and a contingency built-in on the new one for the sale of the old before the deals are done-done, but everything is looking good so far.