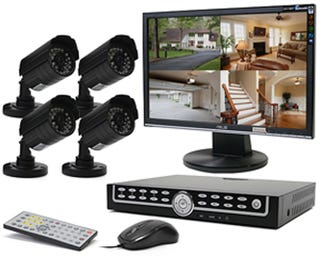 Just looking for some thoughts on home video surveillance from anyone with experience.
I am looking on the short notice part of it here as it is a complete after thought. I am leaving for Italy for 14 days next week. I have a 'friend' who will be staying at the house for me and watching the dog while I am gone. I will also add in that I live in a rather low crime area and we have private security on patrol 24/7 so again, this is pretty much an after thought.
My more immediate need is something I can record and view remotely, god forbid something happened while I was away. While my 'friend' will be staying at the house, he still has a day job, and, while remotely trustworthy, isn't exactly the brightest bulb in the pack. I also doubt he could handle himself responsibly in an emergency situation.
I also feel like it would not be a bad idea to have a camera system at the house so I could have recordings of deliveries (in case one goes missing from the front porch), something that could watch over the garage, and keep an eye on the house, again, just in case.
So, anyone have experience with this stuff? Any recommendations or things to avoid? I don't need top of the line 4k cameras or anything just something that could be remotely usefully in the unlikely event a situation arose.
Have a TZ Zagato for your time: