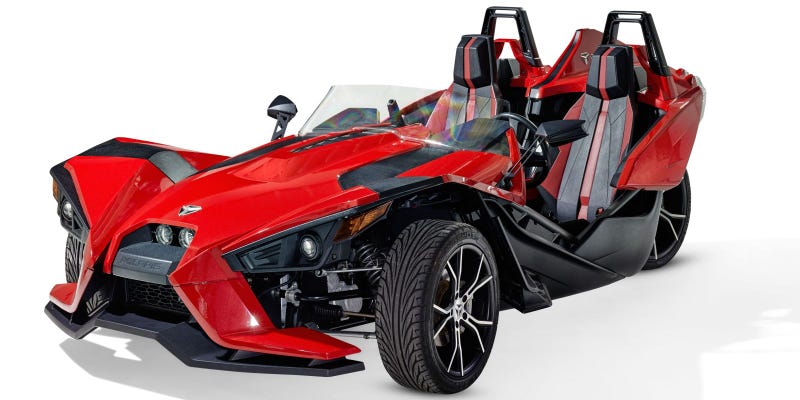 So, with my dad and I riding more often, my mom wants to get in on the fun. Problem is, she's short, with short legs, and she's quite nearly 70.
So while looking at the Rebel, since her short legs pretty much preclude anything that isn't a cruiser, we also looked at the Can-Am Spyders. But for the same price, it makes a lot more sense to pick something that's actually fun.
It seems like the Slingshot mixes some of the best parts of a car and a motorcycle, compared to the Spyder which mixes the worst parts of an ATV and a Snowmobile.
I did get to ride along with the salesman driving, and it certainly seemed like quite a fun little critter, and the reviews I've read have been very positive, AND it weighs 200 lbs less than an Elise and SEVEN HUNDRED pounds less than an MX-5, so It seems like a cool proposition for me.
That said, does anyone have experience with these things?