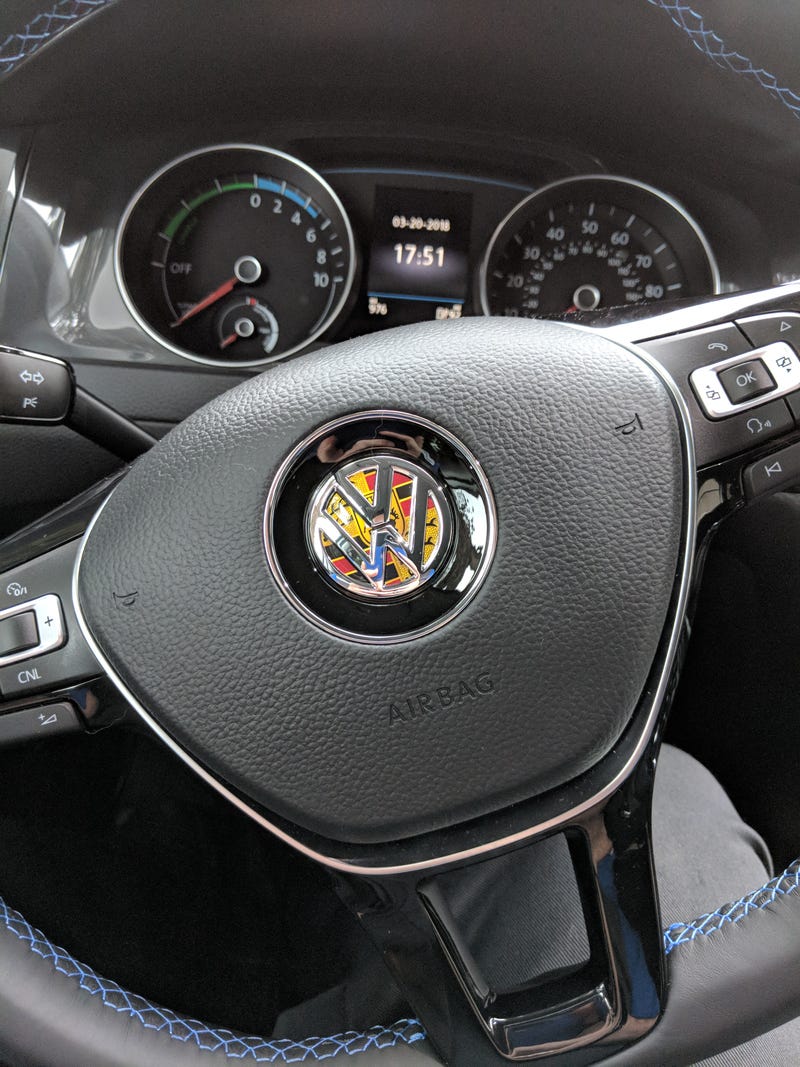 Why you detail two cars for eight hours of course!
We've had about three "storms" since I got the e-Golfs, which sucks because they've been so dirty. Last weekend I coated the upholstery with Gtechniq Smart Fabric in my Golf (that's the white one), and installed the only custom fit mats I could get, which were from VW. I was rather bummed to find out the Weathertech liners don't fit. Whoops. But I also coated the door sill plastics with C4.
So on Sunday, it was time to do my mom's car, but I tested the paint on both cars and [CarPro] Reload had worn off, so even though I knew it would rain, I was forced to also do the exterior of both cars. And in the spirit of Top Gear, I was ambitious, but rubbish. I wanted to coat the windows in G1 and G5 and then coat the wheels in C5, but I was barely able to do the windows before I collapsed.
Oh, I also installed my Klii decals: German flag on the rear emblem, Porsche emblem on the steering wheel, and TDI plaid on the front.
And now I have to avoid melting in this rain.
For everyone in the area, stay safe, and FOLLOW EVACUATION ORDERS!