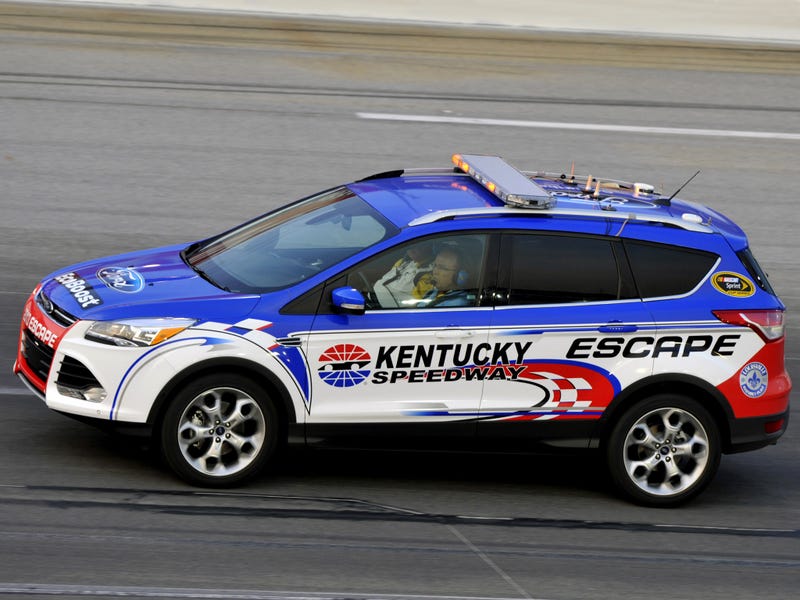 It's not going to be long before the compact FWD-based crossover fully replaces the midsize sedan as the mainstream car - in fact, for two of the three manufacturers in the Monster Cup, their compact FWD crossovers (the Escape and Equinox) are outselling their midsize FWD sedans (the Fusion and Malibu), as of April 2017 YTD sales. The other manufacturer has predicted that RAV4 sales will overtake Camry sales, although that's not happened yet.

And, NASCAR has followed market trends - in 1966, phasing "midsize" cars in; in 1981, reacting to downsizing; and, with the death of the midsize coupe through the 1990s into the 2000s, automakers moving to "4-door" bodies.
So, I figure, NASCAR will follow this market trend too... but where will they go with it? Dirt tracks? A support series on asphalt? How long before it appears in the Monster Cup?
And, what's the powertrain formula? It is NASCAR, so who knows, it could be pushrod V8s driving the rear wheels...