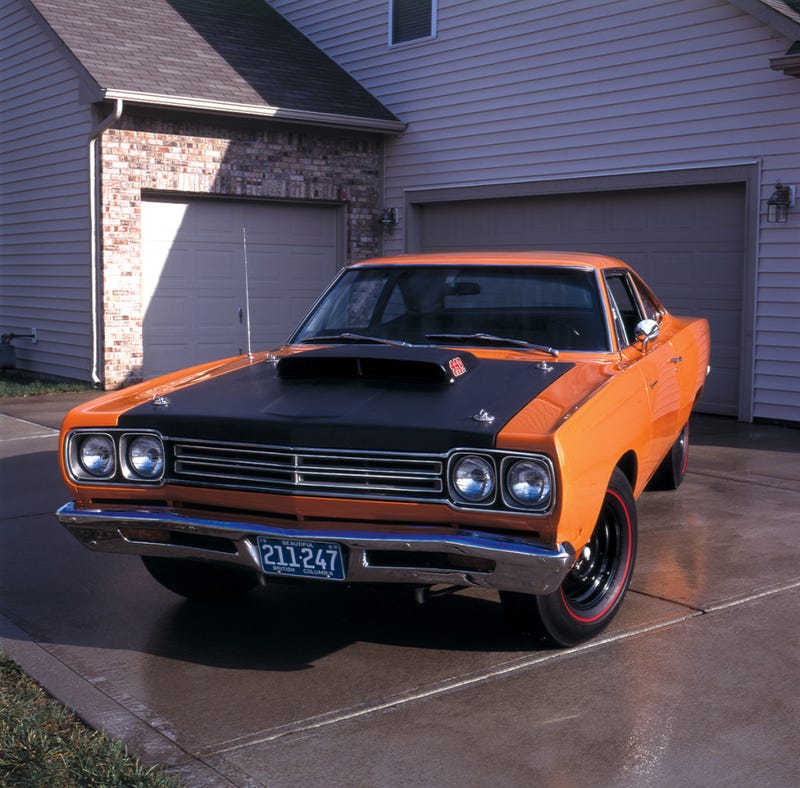 Ram air is bad ass. You know it is. It's so bad ass, many models (like the Super Bee below) have been made with fake ram air scoops. Why? Because ram air is bad ass, we've been over this, keep up.
If you're a ram air enthusiast check out this article detailing its use in muscle cars from the 50's, 60's and 70's. It's part of 4 part series Heacock is releasing this weekend on what "put the muscle in muscle cars."
It's going to be article after 2000+ word article on the stuff that made muscle cars go fast. Decided to publish the ram air article first because let's face it, nothing is more muscle car than ram air. I've posted some of the numerous photos form this article below, but I recommend giving it a look, you might even learn a thing or two, I know I did.

Making more power 40 years ago also wasn't rocket science like it is now; engineers then simply added more cubes, more compression, more cam, and more carburetor. There wasn't much else to it, though a few other notable tricks did come into play to help lasso every possible pony. You see, an internal combustion engines is more or less an air pump: it draws atmosphere in, injects it with fuel, ignites it, and blows it out. The easier you can make this pump work – that is breathe in, breathe out – the higher your power potential.
You mustn't forget about cowl induction, because that too is negative behind (that's what bad ass is in cowl-terms)
This what I like about Collector Car Magazine, they never forget to include an American Motors cars in there.
Give it a look-see below:
How about it, what's everybody's favorite ram air setup?