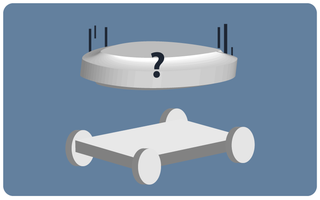 When it came to gauges, knobs and switches automakers were unrivaled in their ability to deliver on form and function. But as the dash evolved from mechanical to digital, giving way to touchscreens and voice commands, automakers failed to get it right.
Now Google and Apple, companies familiar with and very good at developing user interfaces, will get their shot at the dashboard. Both tech giants will roll out in-dash systems that will use an amalgamation of vehicle and smartphone to bring a more seamless user experience to the driver.
But will the tech-branded takeover of the center stack, an area of frequent interaction and viewing by owners, lessen the value of the automaker's brand to the consumer? Sure, you may be driving an Audi but you're looking-at and interacting-with Apple in the car. One could make the argument that companies like Google and Apple want to infiltrate Ford's and Audi's not to make money, but rather to start a long fruitful campaign of associating their brands with pleasing vehicle experiences.
One could also argue that having a fully-developed (i.e. functioning) infotainment system could improve the user experience bringing joy and happiness to the driver – a communal joy for both the maker of the operating system and the vehicle. At this point automakers have no other choice, really. They either let the Apples and Googles into the car or continue to hope buyers aren't persuaded into a competitors vehicle that is iPad-ready.
We are at a point where I think most automakers would agree - they are not equipped or capable of building the human interface required for personal computing – which is exactly what the dash has become (like it or not).
Infotainment is just the beginning!
You're probably thinking this is where I sit down my glass of Apple Juice and list all the ways in which Silicon Valley will shake up the automotive industry by building some state-of-the-art disruptive vehicle. Not really. Frankly, the Internet, and its thousands of newly minted tech-journalist-turned-auto-analyst, has that topic well under control.
My curiosity is more focused on whether or not technology has, or will, erode many of the competitive qualities consumers consider when buying a vehicle - leaving nothing but design as the one last standing market differentiation.
This is where I go off the rails and paint some futuristic, Jetsons-like world of automobile production.
February, 26, 2025 – SOMEWHERE, CALIFORNIA. CarBon Inc. has announced a new 5-year partnership with Toyota subsidiary, Tesla Motors, to print the new Tesla Spirit sports sedan.

The 2027 Spirit will sit atop the latest version of the 700HPX power drive system, developed by Gigafactory, a Toyota-Apple joint venture to develop and manufacture various energy solutions for industry and government.

Variations of the all-wheel drive 700HPX currently underpin the 2024 Corvette Freedom and could also be in the rumored 2028 Alfa Hero X.

CEO of CARbon said, "Our plants capability to print multiple vehicles without retooling and minimal reeducation, combined with our proficiency working with advanced carbon polymers, makes CarBon the premier choice for automakers looking for safe, cost-effective vehicle production solution."
Let's assume this is a real article and that the in-car operating system (i.e. what we call infotainment today) has become ubiquitous - choose one of two systems (i.e. Android, Apple).
In this world, a world where power train and in-car systems are the same or very, very similar, design, both interior and exterior, is the last form of identity for automakers.
While things like reliability, cost, brand appeal/affinity, etc., along with built-in technology-fueled services like ride sharing and autonomous this-and-that will all play a role in purchase decisions, when focused on just the vehicle - design will become more, if not the most, important attribute in the development of vehicles. This would be a change from the current path of fuel economy and safety regulation driven global homogenization of design we see today.
Let's hope technology will give designers a new canvas, one with far less limitations then the one they are forced to use today.