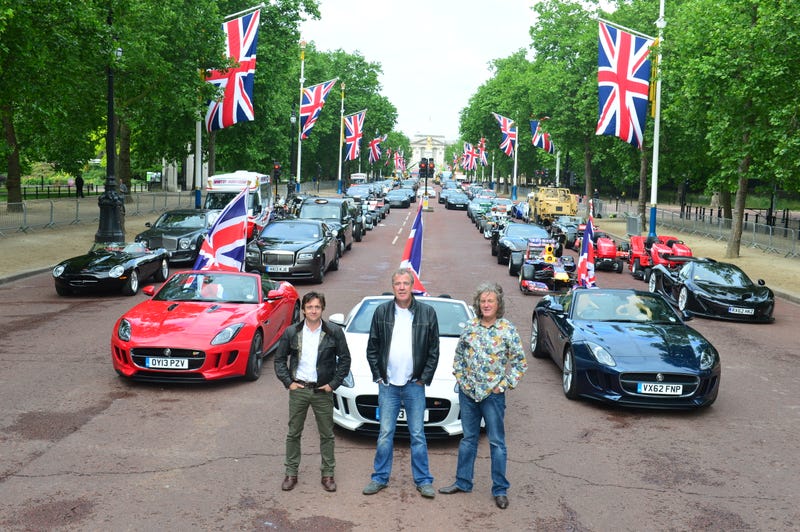 The selection process for the presenters/co-hosts/reporters to join Chris Evans on the definitive Global Top Gear BBC franchise has been announced. Well, most of it.
Chris Evans appeared on "The One Show" chat show Wednesday evening to announce that he has no idea who will be presenting the show with him yet. However, as he is the main presenter and producer of the series, it's his job to find them. Rather than just go through the shortlist of people who've already been identified by media and gambling sources, he's opened it up to everyone...... IN THE WORLD...
As evidence of this, a showreel has already been received from Kazakhstan...

On this morning's Chris Evans Breakfast Show on BBC Radio 2, he announced more details (it's handy having your own national platform for making these announcements). So, here are the details in bullet-point form.
- Anyone over 17 years of age can apply (yesterday he said 16, but that was a heinous error. Apologies to the hopeful 16 year-olds out there)
- You must be passionate and knowledgeable about cars (minimum knowledge level - slightly more than Chris Evans)
- No restriction of previous experience or current job (Automotive journalist to mechanic to student to fireman who's spent 5 years rebuilding his Land Rover)
- Your application must be in the form of a video with a maximum length of 30 seconds. If it's longer than 30 seconds, they won't even watch it.

- The video must feature just you (no cars) from the waist up (pants/trousers optional - go Doug DeMuro!). You should only talk about your experience, knowledge about and passion for cars.
- The upload website location can be found here, along with the terms and conditions:
So, who is up for it? Probably about 50 million people globally, so it's just as well the show won't go on air until March or April next year. Live auditions will be held once they have a shortlist of people to look at.

The selected person/persons may be studio presenters, they may be roving reporters, they may only appear occasionally. No option has been ruled in or out at this stage.

Good luck, everyone!