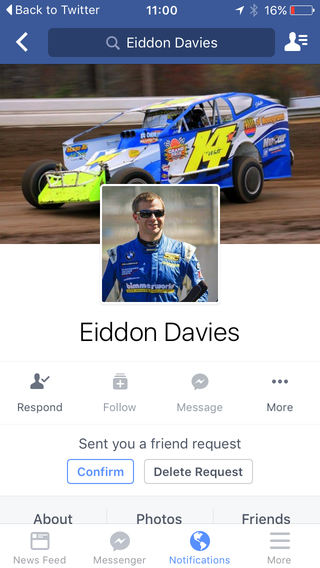 Step 1: make your profile photo that of a driver in a decently recognizable racing series. Bonus points for the driver having lots of series and sponsor patches to make him easily identifiable.
Step 2: make the cover photo a car from a completely different form of racing. Bonus for choosing a car with the driver's name on it (Walt)
Step 3: make the facebook profile name something other than Walt.