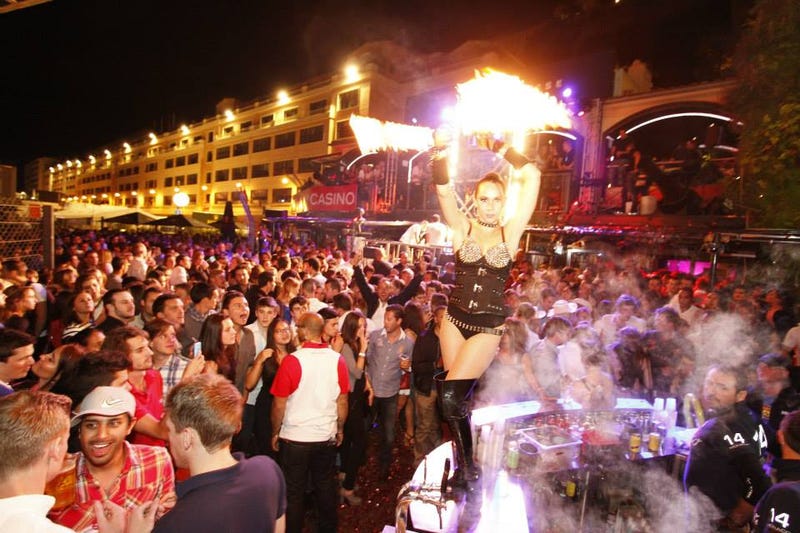 It seems like a lot of you are headed to Monaco this year to watch the Grand Prix. I got a ton of questions on my Facebook page about where to find the Tip Top, or where the best place to watch is or how the trains work because of the original article about the Force India party from 2012. And the number one question by far: Where is the parking garage that's under the circuit that you crashed in for 20 euros? Hopefully the parking garages don't read Jalopnik or Build Race Party...
So I put together a quick article on where the garage is and got carried away adding my favorite bars in Monaco, where some of the good parties are(the normal ones for non fancy people that anyone can go to) and some extra tips like where I use wifi. Let me know what else I should add as a lot is missing, but it's a good start with maps of Monaco and Nice and pictures of the parties/ bars so you know what to expect.

This video shows a lot of the madness as some of it can't explain with words. It does cover the whole road trip in the Fiesta ST that Ford loaned us but its loaded with Monaco stuff too.
So if you're going to Monaco, check out the the whole article over here on Build Race Party. I read Jalopnik everyday so I'll see any comments here and do my best to explain and answer questions if I'm missing anything.