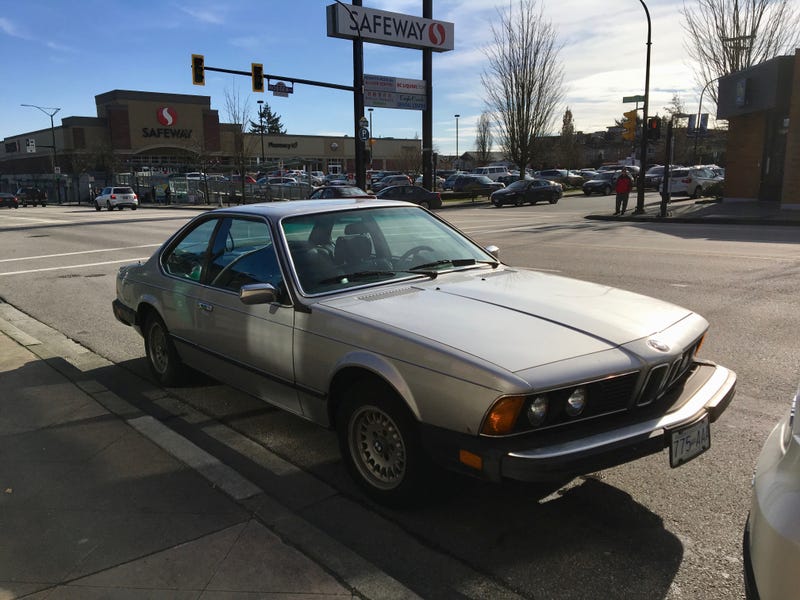 I started my day by spotting an E24 nearly identical to the one I used to have. Next, it was time to de-mold the Raider.
Here's what I had to deal with.
I scrubbed and wiped it all down, soaked up all the water I could that had gathered again, got her started for the first time in 2 or 3 months, and ran for half an hour or so with the heater blasting to dry it out a decent amount.
Tomorrow or Monday I'll put a permit on it, and take it for a good drive to wake everything up, and hopefully dry out the insulation under that rubber in the footwells, it's pretty soaked. That silica canister should keep the moisture at bay for now, and I think I'll be looking for a car cover for it.
Now for some DOTS.
Then I helped troubleshoot my friend's extremely nice Westy. It has spark, you can smell fuel when it's been cranked over, nothing leaking out, heads are fairly new, all the ignition system is new, the fuel pump relays are new, we turned the distributor to see if we could at least get it to do something, in case the timing is way off somehow, now my only guess is that it's massively overfueling or something. I don't know anything about waterboxers, so who knows. All I know is it ran a couple days ago, suddenly died, and now just turns over without the slightest hint of trying to start. Also yes it has gas. We pushed it out of the way of the other car that had to move, and I can now tell you that Westy's are heavy. So it's getting towed to a shop next week.
Bonus E31 content.