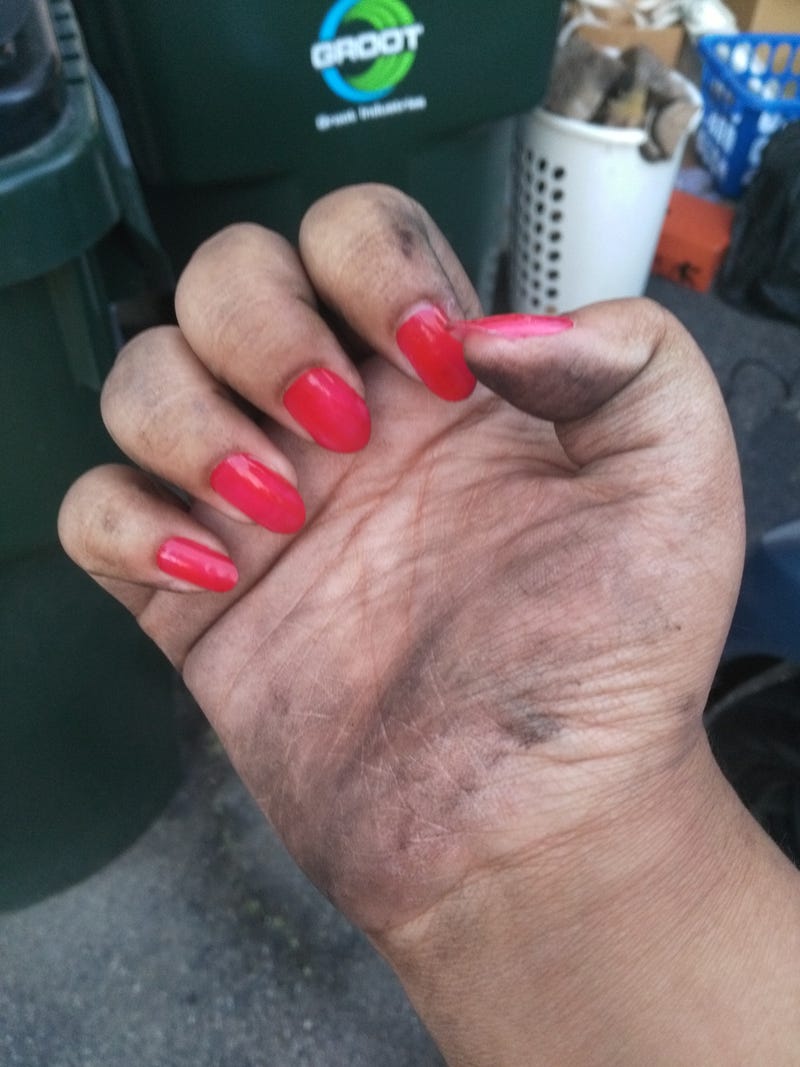 I set myself up for what I'd thought would be an average weekend. Nice dinner with Miss Tesla on Friday, doing my brakes on Saturday, then going to a bar with a friend that same night.

Well, I have to say this was one of the best weekends of 2017 so far. My friend and I never really got around to doing the brakes on Saturday, but she took me to what's pretty much the only LGBTQ+ bar in the entire area. I've never been to such a bar before, and I've been curious as to what would happen or how it would be.
It was glorious! They had the most delicious frozen alcoholic drinks I've ever had. The bar-goers were all awesome people as well. I'm not even a bar person but I could totally see myself being a regular just because the awesome LGBTQ+ nightlife I never even knew existed on a local level.
I actually ended up meeting someone who will probably be a new friend too! This super nice woman offered my friend and I to go to Milwaukee Pride...I've never been to any Pride before so I definitely put it into my Sunday plans.

My friend and I proceeded to hop some more bars throughout the night. Never been barhopping either so that was legitimately fun too!
Sadly, Sunday had too many things going on for me to make it to Pride. No matter, it was still great anyway. My niece and nephew wanted to go to the beach. I didn't bring a swimsuit thinking I wouldn't be there long enough to go swimming. I was. Oh well, I actually like swimming in a dress (or underwear) more than I like swimming in a swimsuit anyway!
After cooling off from the horridly hot day, I did get around to doing my brakes. That sucked up the rest of my day and took 3 people to get done. The stupid T30 bolt locking on the left rotor decided to strip itself and most of the time was spent extracting the bugger. I made it out without my nails getting chomped up too much as well, which is an achievement all in itself.
Also, what a difference do new rotors and pads make. The heavy steering wheel vibration (likely caused by heavy warping on the driver side rotor) is gone, the brake pedal has more immediate response, and the pads are whisper quiet once again. Like wow, the car feels so much "newer" after such a small change.
The pad that was causing the "nails on a chalkboard" noise was the inner pad of the left rotor. I imagine the warping was making the pad get contacted pretty much all the time. I'll be sure not to be so sloppy with braking this time around.
How was Oppo's weekend? I just had one so awesome I was actually excited when I woke up this morning...I tend to hate Mondays.