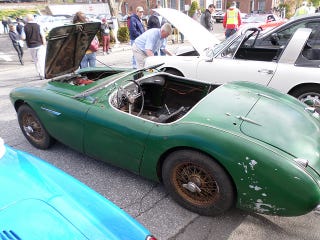 This month's show didn't have the quantity of the previous ones, but it certainly had the quality. There were quite a few cars I'd never seen before, and some which were just plain awesome, like this barn find Healey.
You can probably guess what this is attached to...
And check out the rest (180 pictures) here!