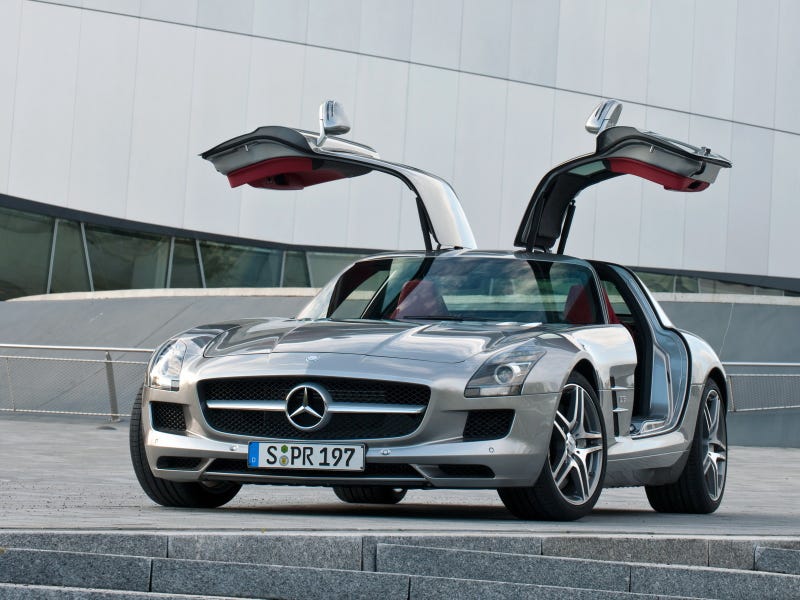 Welcome back to Question of the Night!
Tonight's question: If you had to own just one car to drive around everyday, what supercar would you choose?
Some criteria to consider. This would not be your only car, it would be on top of what you already own. So, if you own an SUV you don't need to worry about utility when choosing. But, you would have to use it as your daily driver, so choose wisely.
Also, the car must be a current car on sale, but it doesn't matter where it's sold.
And the last criteria, keep it super, something along the lines of 911 Turbo, not regular Carrera S.
Now that I think I've laid down enough criteria, let us get to my choice: A Mercedes SLS AMG, duh! It's got one of AMG's best engines, it's got an insanely long hood, it looks great, and above all, it's a Mercedes. This was actually not an easy choice after I thought about all the potentials: Veyron, MP4-12C, 911 Turbo, and so on.
What would you want to drive everyday?
On an unrelated note: Should I start a daily(ish) trend of posting some desktop-worthy wallpapers like those below? Those are all from my desktop background collection, but I'm not sure if they're deserving of the "car porn" label.