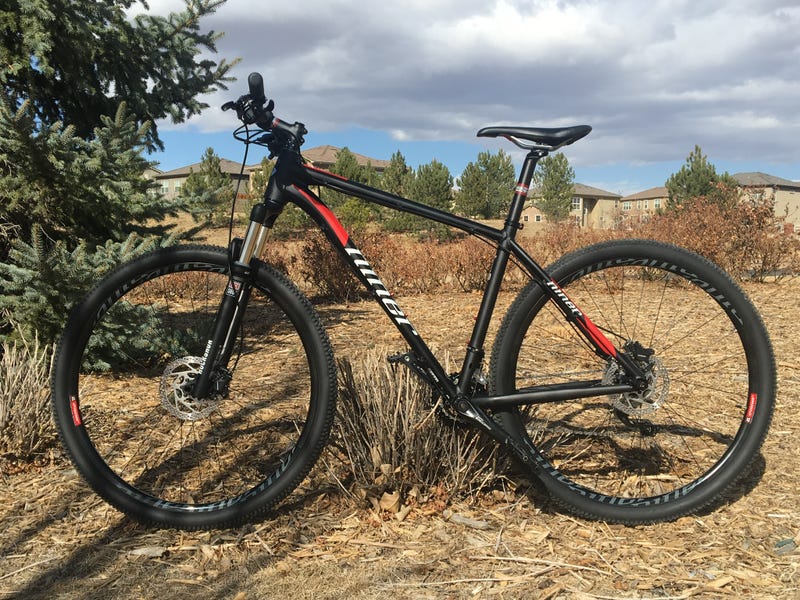 As I've gotten older, I've gotten more sedentary, unfortunately. I really used to enjoy XC mountain biking, and decided to get less lazy. So, I found a good deal on a 2017 Niner EMD and decided to get off my ass and start pedaling. I've never had hard core skills or done anything super crazy on bikes.

After my 2000 Attitude Comp was stolen, I went through a couple of less expensive bikes and upgraded components. The geometry just didn't fit me well on my last Specialized bike. The Niner (size L) so far seems to fit really well, and a brief ride felt really good. I'm 6'4, 235lbs and looking to creep down closer to 215-220 (which I haven't been since my beginning Air Force days over 20 years ago). Biking is one step, skating with my 7 year old ice hockey playing son will be another, as will be using the rec center in the neighborhood. I've never been a good indoors excercise person and do much better with outdoor activities.
I've also ridden clipless exclusively since I had my Klein, so the past 17 years or so. I decided to give flat pedals a try and bought some Race Face Chester pedals. They feel really good. I was worried that clipless had taught me how to cheat a bit too much on hops/etc, but to my surprise, I can still manage a few simple maneuvers. I don't plan on doing much to the bike other than riding it. There's a nice network of singletrack nearby that I'll be checking out soon.
My son also got a new bike as he's outgrown his 16" bike, a Specialized Riprock 20".