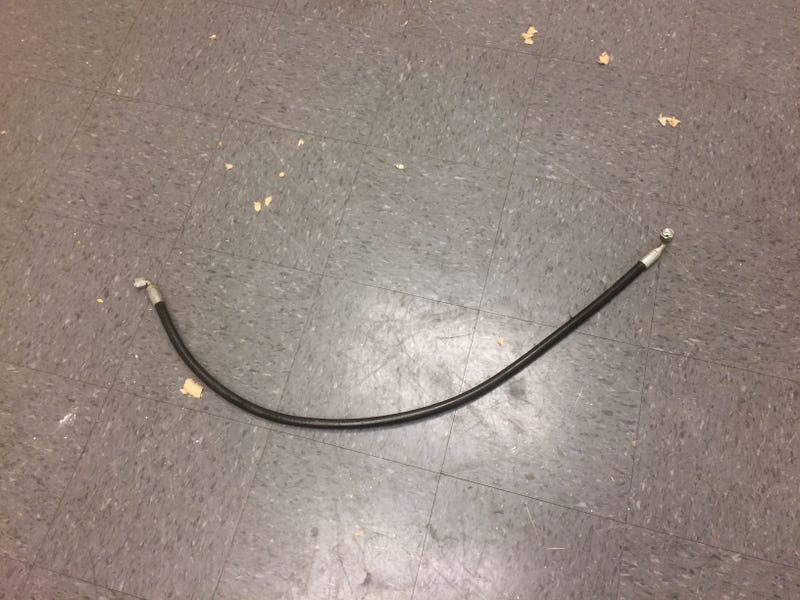 $481 and an hour after a call to Pirtek, new hose and machine is back up and running. 24/7 Service isn't cheap.
What machine? One like this, but beat up from a few years of laborers abuse.
I asked the tech how much during normal work hours.... $85.
A few more hours and I can drive 5 hours home.