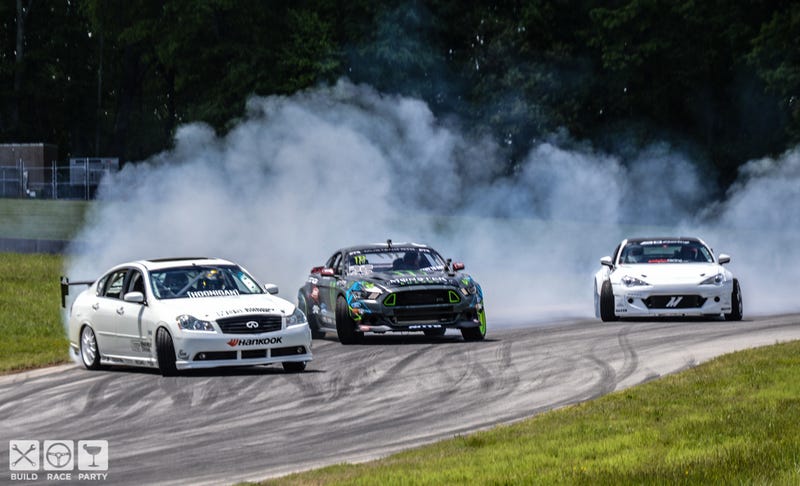 I'm kind of bummed I missed Hyperfest after seeing Daniel Kemmer's photos from last weekend. Rally, track events and drift all in one weekend with camping and tons of fun. It looked pretty awesome. I'm definitely going next year.
And I need to bring something that can run in all three events if I simply change tires. Something with a ton of power, but also something where I can swap suspension quickly. Time to build a new car I think. I sold my 318ti rally car to Oneil Rally School last fall.
Daniel Kemmer did go to Hyperfest and took a ton of awesome photographs if you want to see more.