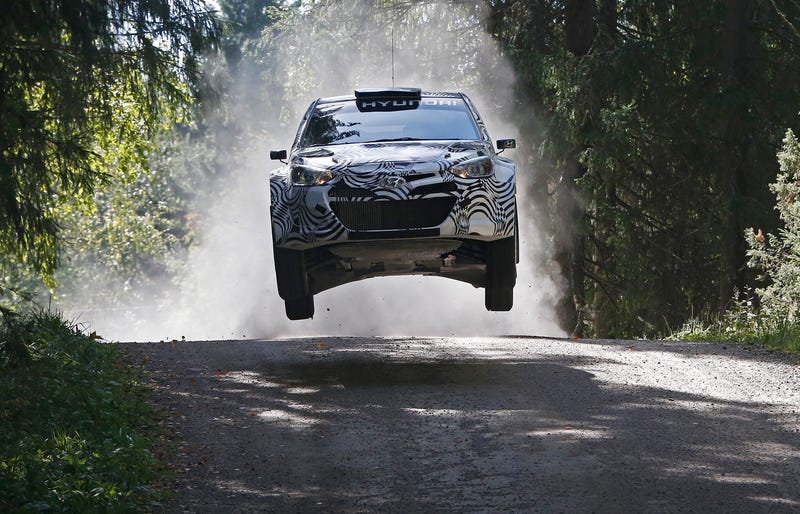 First they tested on tarmac in France, first proper tarmac test of the 2014 spec i20 WRC. Then it was time to switch over to gravel setup and do some runs over test stages in Finland. With all the jumps and crests this rally is considered to be quite different from the other gravel events - also radically faster, hence the event's nickname "Finnish Grand Prix".
Bryan Bouffier tested i20 WRC in France and Juho Hanninen took over in Finland. After looking more like a toy car in early videos and photos, i20 WRC now feels more capable and serious, although there's plenty of work. In Finland they also tested new evolution of 2014 spec, together with some new aero designs. To make it look even more serious, they added the mandatory camo livery.
Really truly hope they turn out to be much more serious and competitive this time, despite the fact that 2014 might still be a year of learning and development for them.
"I was positively surprised with the handling of the i20 WRC after the first run. When you go to Finland for the first time you never know what to expect; sometimes, it can be really rough and there can be a lot of work required on the suspension. In this case, though, it was really easy from the first day and we were able to work making only minor adjustments. The car reacted very well to every change we made throughout the five days. I felt that I could trust the car immediately and the feeling got stronger day after day." - Juho Hanninen