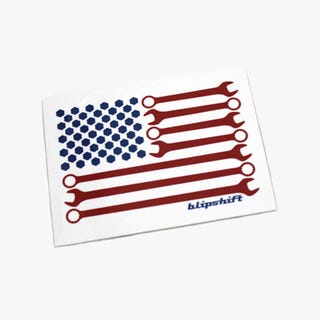 Ordered a t-shirt and tossed on the USAE sticker for my new truck. It's that one up above. Time goes by and I eventually get my shipping confirmation. Alrighty then. Couple days later (today) I get an awesome email from Blipshift admitting they cannot count (their words, not mine) and I will not be getting my sticker, but oh, don't worry we will refund you the amount (of course you will) and we threw in a little something extra: a pack of the Blipshift logo trio! Oh, just what I wanted, to advertise for you for free. Nope.avi
Keep 'em. Seriously. Don't want 'em. Not scraping your name off the sticker above was how you were going to get advertising out of me.
I love a business giving a voice to some automotive oddities and I like a bunch of the designs they print (not all, but a bunch - I've got probably a dozen shirts), but this honestly rings more of a slap in the face than a goodwill gesture. Hey, we screwed up, advertise for us? Please?
/endrant