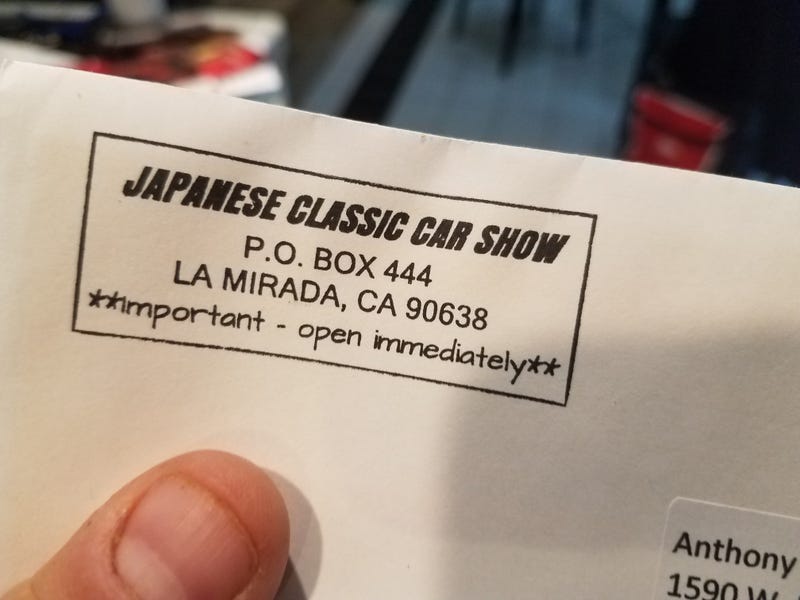 My official letter is here from the JCCS! One week from today, the Sunchaser will sit with all that Japanese goodness, and Oppo will recieve photodumps.
We took the Cressida for new tires and alignment today. My wife loves these stock wheels, and reminded me that the savings can go to paint and body. We think these tires look balloonish on the car, and the new tires are a lowet profile that will lower the car by 2 inches. I will post pics after we get it back. She is amusing herself reading my posts on the car, and your comments. The guys at Les Schwab had never seen a Cressida before, and one thought it was an old BMW. He looked about 20 years old.
We took the QX60 for a wash, and saw a Bentley. At the auto parts store, we saw a Honda just like one my friend had in 1987.
I even saw something that I never knew existed.
Suzuki Equator. When did that happen? I am going to watch the Canelo fight tonight at a friend's house, and the Vespa met a different kind of T Bird.
I hope you are all having a happy Saturday.