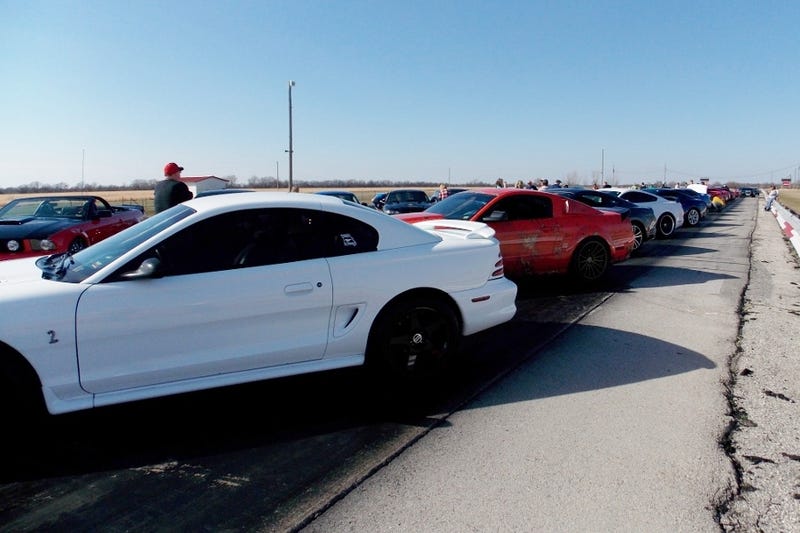 ...and there wasn't any C&C style crashes. It was great!
All the ponies were lined up a drag strip somewhere in the middle of the country. My plain jane gray Mustang is hiding back there if you know where to look. The orange car had an interesting wrap that looked like cracked, peeling paint with rust peeking out - looked pretty cool in person. However, when he fired it up, HOKIE SMOKES BULLWINKLE did that thing sound good!
Good times, good times...