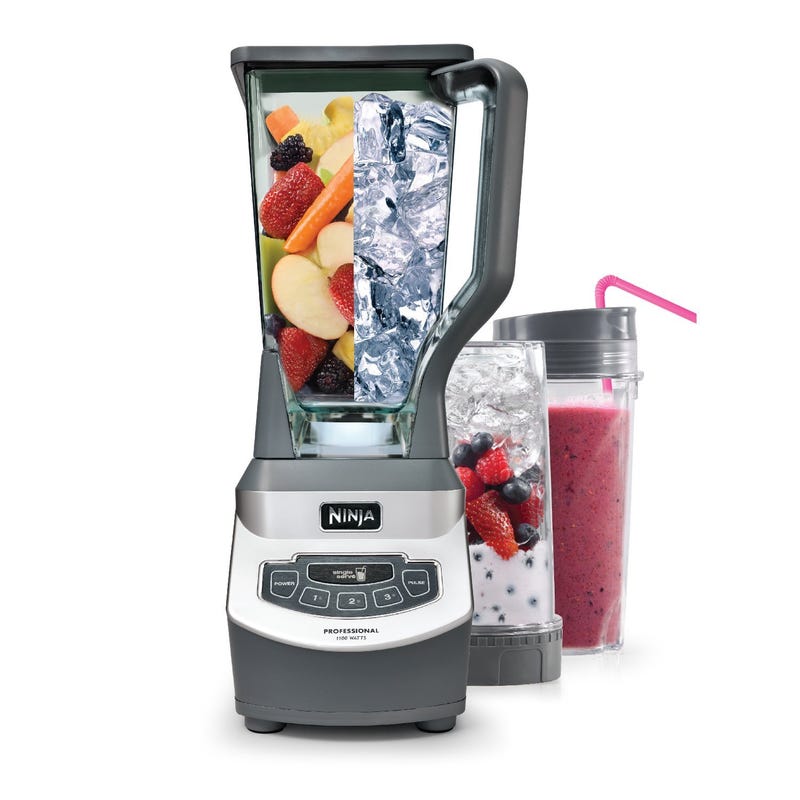 Yesterday my gf destroyed our cheap old blender by accidentally leaving a metal spoon in the glass pitcher then turning it on. It shattered instantly. Quite spectacularly I'm told, but I wasn't at home at the time. While I was ready to buy a KitchenAid Diamond, instead I bought a Ninja Professional with smoothie cups.
I was all hung up on the KitchenAid Diamond because in video reviews it appeared to do a better job than the Ninja at creating super smooth blends of hard stuff like whole or frozen fruits. For example:
But...
I felt bad for my gf after she destroyed the old blender so I wanted to get a replacement ASAP, but no stores around me had the KitchenAid Diamond in stock.
My local Target had the Ninja + smoothie cups bundle in stock, and Target price matches Amazon.

90% of blender use in my house is my gf making smoothies. So now we can keep the big pitcher stashed away most of the time while she rolls with the smoothie cups.
For my occasional heavier-duty stuff, this is a heavier-duty Ninja than the one in the video.
The girl at the customer service counter at Target was thrilled to go through the Amazon price match procedure, and then ring up a head of garlic that I was also buying. Ecstatic, in fact. (I did not have her price match the garlic with Amazon.)