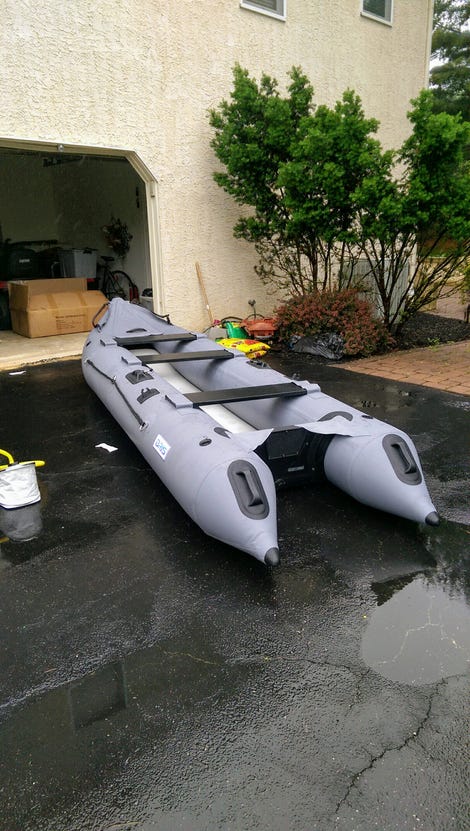 Its a 14ft inflatable PVC boat that can fit in the trunk of my pathfinder and be inflated in ~15 minutes. The past 3 summers I have had to purchase a car (two 3rd gen 4runners and my current r50 pathfinder) and therefore havent had much money for toys. This summer, the pathfinder is running well, and I have some time to kill, so I decided its time for something new.
Itll be getting an outboard motor soon, and can support up to 6hp which will move it pretty well. The weather has been kinda shit all week so I wont have a chance to take it out for another couple days, but I will update with my thoughts.
For $600 im not sure theres much that could make me regret the purchase.
Any other inflatable boat owners, or just boat owners in general? This is not my first boat but it is my first inflatable and im excited to see what it can do.