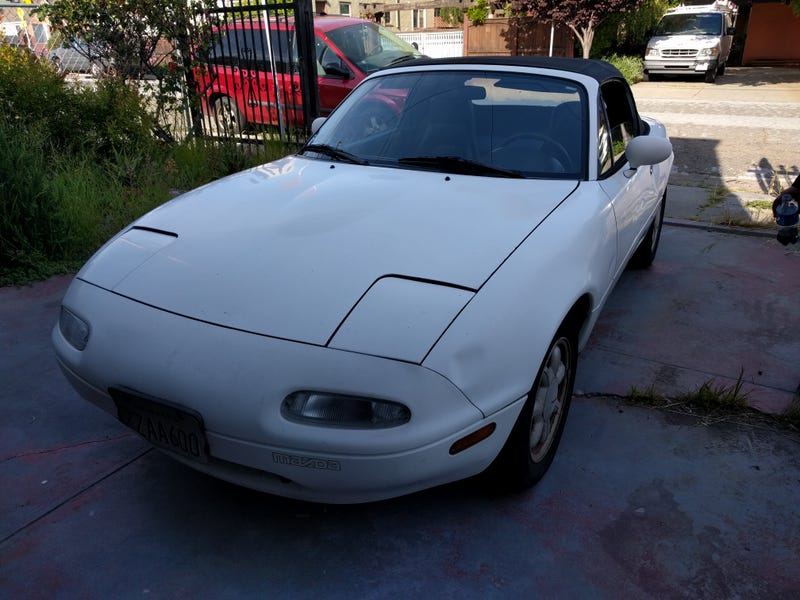 NA 1.6 5-Speed with 199,000 miles and 26 years of receipts. Listed yesterday evening on craigslist at price low enough that could offset significant maladies.
It drives but it definitely needs a clutch. It goes through the gears fine but if you stomp on it, the RPM's fly... but you certainly don't. It also has a very slow oil leak and needs brakes but it was really hard to pass up at the price she wanted. The woman who owned it bought it new in 1991 and nearly cried handing over the keys. Now the fun starts - starting with upgrading the clutch and flywheel.
Other little things: It's a bit musty because the drain plugs are clogged. The rear plastic window on the top has a slight tear. Some corrosion on the window trim. A couple little bumps here and there from parking lots. Tickle me pleased.