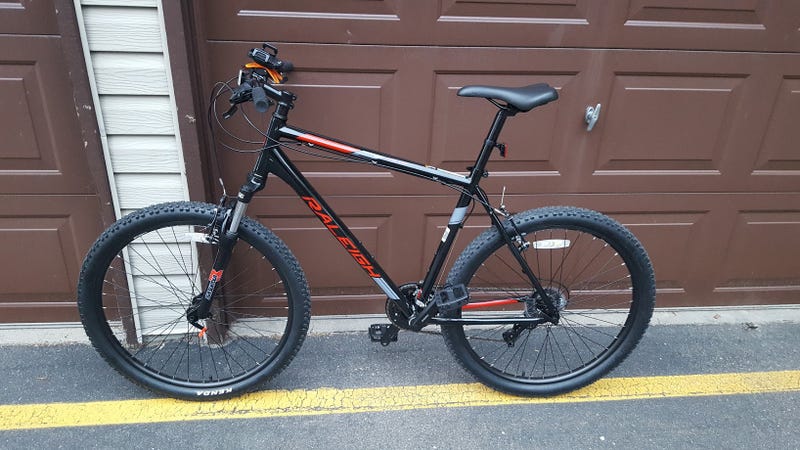 Raleigh Talus 2.
Been thinking of getting a bike for a couple of years and finally pulled the trigger on it. I wanted something that I could do some trails on eventually but also use as an around town/fitness bike.
I bought it from Amazon and had it at my door in less than a week. Assembly took 45 minutes and besides some fine tuning on the V brakes it's good to go. Doesn't have a kickstand and the seat sucks, so I'll be looking to remedy those issues soon.
Side note: my legs hurt.