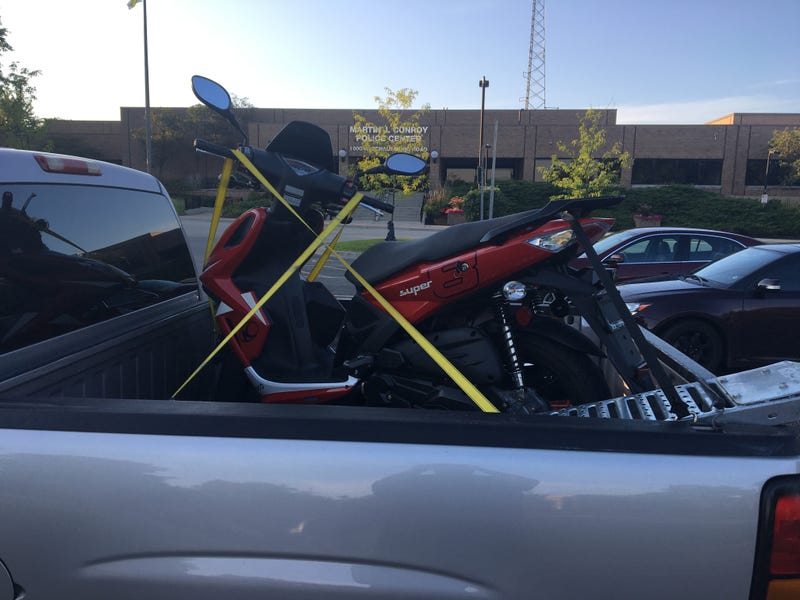 Weeks of trolling Craigslist, and dealing with sellers who for some reason did not want my money, have finally paid off. I am the new owner of a 2012 Kymco Super 8, with a 150 cc motor. It's in great shape, and I got it for the price of a decent 50 cc scooter.
I took it for my first ride (well except for the test ride), and I must say I was intensely aware of how vulnerable I was. I also had a blast.
Better pictures tomorrow.