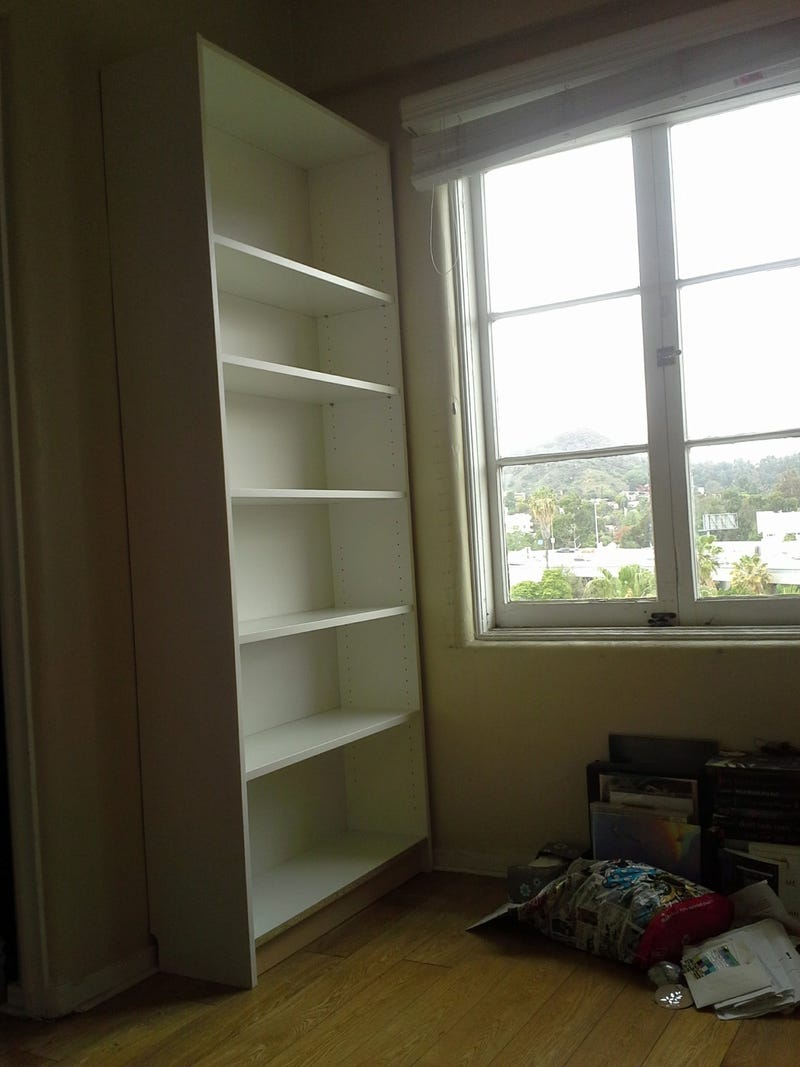 On Saturday my girlfriend and I made a trip to Ikea to find a bookcase for her apartment. She has a ton of books! So last night I started building the bookcase but discovered we didn't have a hammer to attach the backing with nails. So this morning I picked one up and finished the job. It is also securely mounted to the wall with a drywall anchor.

Like I said, lots of books!
All of my books, although these are from the public library.