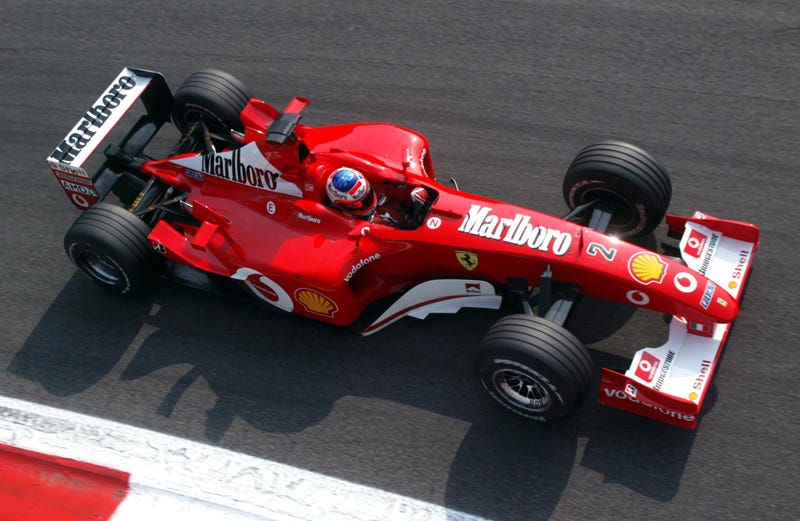 Neither do I, Headline Guy. Neither do I. Still, here I go.

This circuit is modeled somewhat like Watkins Glen, although longer by a kilometer, but unlike The Glen, the circuit is still in the F1 calendar, alternating with the rough-and-fast street circuit in Intramuros. The Tagaytay Scenic Circuit comes with a high and brutal elevation change (200 meters); the highest point is at Turn 5, the lowest is the entry to T9. Surprisingly, no corner here is off-camber, although T6 to T7 are blind. The main straight, which is also part of the main highway, provides an excellent view of Taal Lake and its volcano.
Bringing back the Moroccan Grand Prix took a bit of a faff, what with building an artificial island that can house the circuit and related facilities and all the worries that come with it, but after 4 years, the Ain Diab Circuit was completed, and the first GP in over 60 years was held under the name "Morocco Mall Casablanca GP". The circuit itself surprised everyone, as fans expected a more Tilkean layout. Instead, Kara Gryville's design, with its more open-throttle and flowing design, was chosen. Sector 1, composed of the main straight and T1 to T9, is level, but the second DRS zone past T10 is a hyperbolic downhill straight, and top drivers like Romain Grosjean, Sebastian Vettel and Max Verstappen have reached 244 mph there. The exit of T15 is the lowest point of the circuit, while T19 is the highest point, with the height difference being *just* 150 meters.
Few circuits on the F1 calendar ever struck as much fear as this: Diamond Peak Race Course, better known as the "Oregon Trail". The kicker? The layout never changed since 1970, which means the twisty, blind, and off-camber second sector—the highest point being the straight between T13 and T14—still remains the same way, and the fast & sharp descent starting from T16 is unchanged, merely adding runoff space in 1980 and SAFER barriers in 2003. Elevation changes are stark—275 meters, in fact, is the difference between the lowest point of the track (T2) and its highest (between T13 and T14).
The circuit on this tile, meanwhile, is to be Kuwait's newest racing facility, meant as a playground and training center for the rich and their supercars. A predominantly uphill circuit, Turns 1 and 2 are modeled after the Corkscrew at Laguna Seca, but mirrored and more gradual. The straight towards T3 is the lowest point of the circuit, and the uphill climb begins on corner entry. T5 to T9 are blind, but the blindest bend on the track is at T10, the highest point of the circuit. Compression here is intense, particularly between T9 and T10 and between T10 and T11.
—————————————————————————
Well... that's all for today, I guess. Have a Tyrrell and a Jordan for your time.