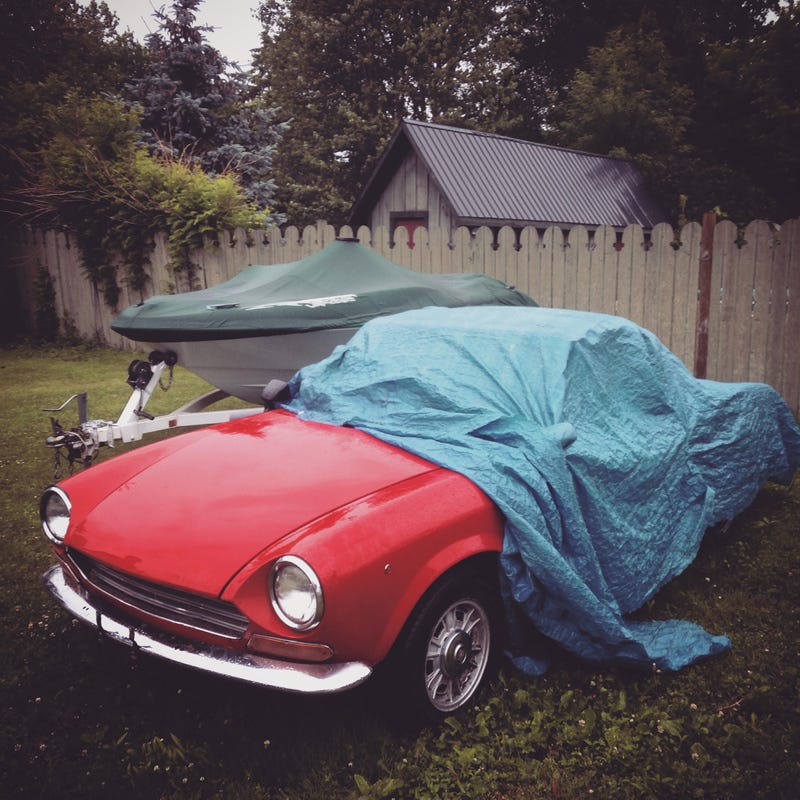 As most of you know, I recently sold my Lotus and have been searching for another gaping chasm to throw money into. I found this 1968 Fiat 124 two hours away and Peter SV and I went to check it out.
These early pre-1969 Spiders are called AS models and they're very rare in North America. This one is priced at $1,400, it runs and drives but has major rust voodoo going on.
Seriously, look at this carnage.
Every fender on this car is a total mess and riddled with bondo throughout. The rockers are also crispy but the floors are miraculously solid. No idea how that happened.
That said, it does have these super rare and valuable chromadora magnesium wheels. Seller says he has a full set.
After a jump to the dead battery, the Fiat started surprisingly easily and ran smooth once warmed up. I mean according to the gauge there's no oil pressure but who knows if the gauge is even working.
On our quick test drive we determined a few things. At least one caliber is dragging, the exhaust has a hole in it and everything else just works fine.
Despite the scary rust, this red 124 is a peach mechanically. It shifts well, brakes work and the interior stuff works too.
So essentially it's a mechanically good and structurally questionable rare Fiat Spider for $1,400. What do you think? I'm going to get a quote from my metal guy and base my purchase on that. Hopefully it can work out!