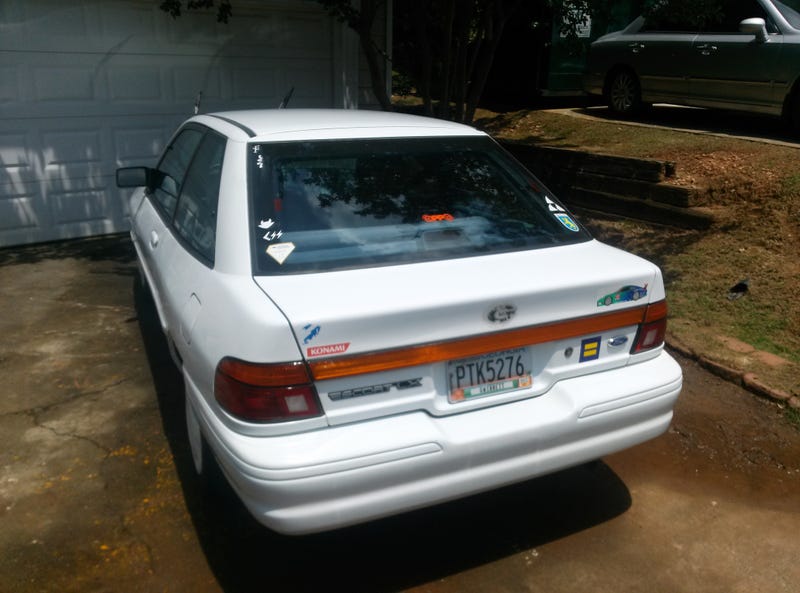 What's that little orange thing in the middle there? No, not the reflector, you smart-ass. I mean above the third brake light. Thanks a bunch, FunkTheDuck! Sure I received it half a year ago as a Secret Senna gift, but it was too cold to wash the car then, and it's rained every single free weekend that I've had since warming up. Today, I got my sister to help wash my dad's car as I cleaned my own and helped with his, and then it was sticker time.
I'm super excited to receive my first compliment for these. I've only gotten two for the tri-force (which needs to be replaced soon) but these are much more prominent, and I think Futurama fans are more likely to talk to me about it, considering it's not a "trendy" fandom like Zelda and they'll know I actually like the show. Maybe. I dunno.
I wonder how many people will think I'm working for an actual delivery service.