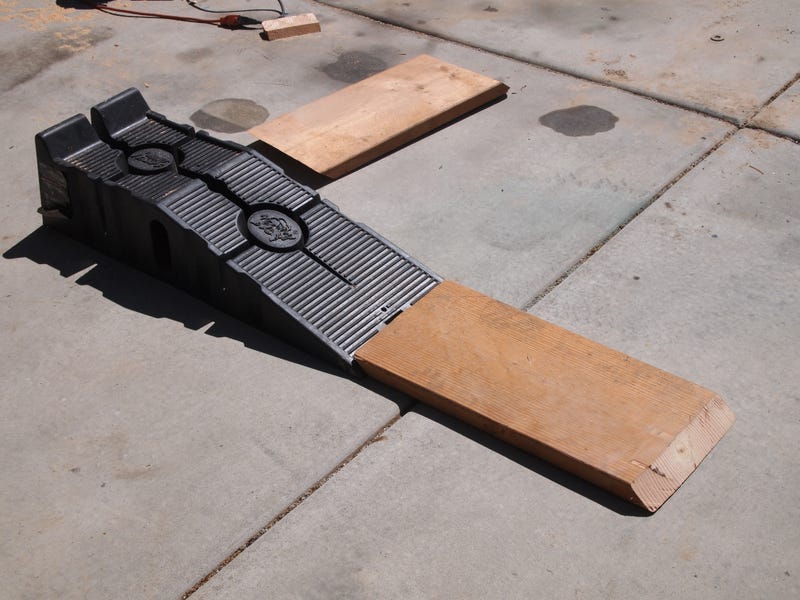 Built some ramps for my ramps. Yeah low cars kinda suck.

fixed my front bumper which had two cracks. two part urethane repair adhesive freaking sucks! It hardens way too fast in the tube and have to throw away the mixing tips and this stuff also sticks like crazy. But it works! I used some valvoline reinforcement mesh and it really sticks and adheres well and sands pretty great as well. The adhesive is really strong and flexible

Obviously these are the during photos and doesn't show all the results of all the sanding and trimming.
Also this is one of those tools that work so good I wonder what I would do without it.