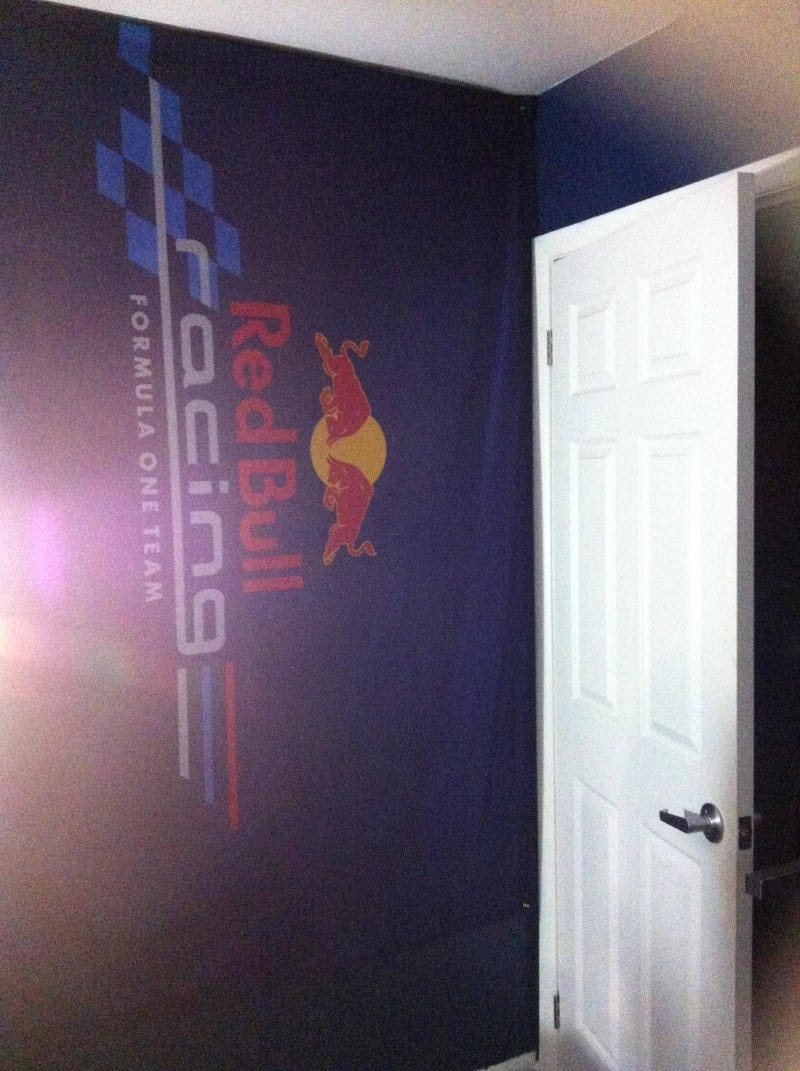 I know it's unofficial, but I always told myself that if Kimi joined Ferrari again, that I would buy a Scuderia Ferrari flag the size of my RBR flag. To put it in perspective, this is only 3/4ths of the flag (folded in the back). It's next to my door. That door is like 7 feet tall. Anyone know where I can get a Scuderia Ferrari flag (of this size) out of curiosity?
Oh and Massa. Anyone have guesses as to where he's going next season?
EDIT: Don't mind the lens flare to the left. No, I'm not JJ Abrams.