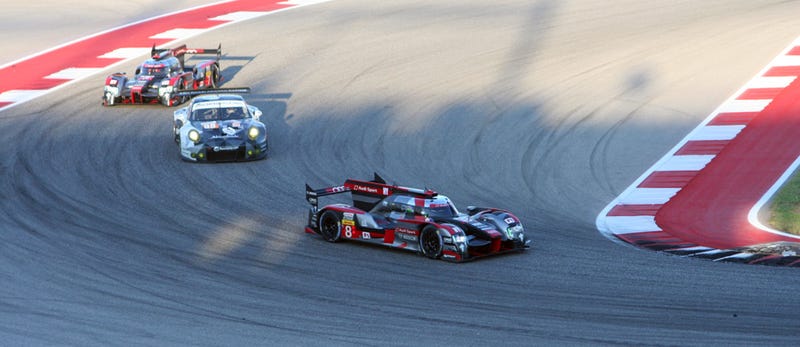 here are some of them. The Audis above had huge leads when I left at 7pm, but had lost them by the time I returned at 10pm.

We left around 7pm, and I came back around 10pm for the end (which it seemed like nobody stuck around for? even though it was way more fun to watch without having to sit in burning Texas sun).
Gratuitous saab:
Also parking was $20 to park on grass (come on guys, really?). Luckily when I returned at 10, the parking attendants seemed confused and tried to make me and my friend leave. One guy finally waved us over to some grass and we parked without having to pay anything to watch the last hour.