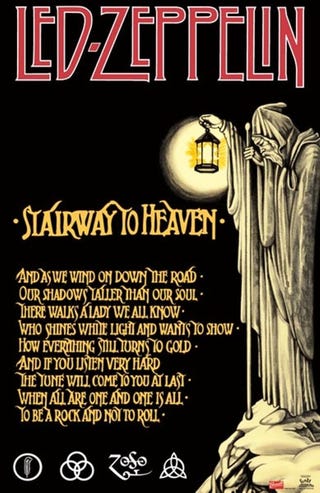 OK, it has its moments, but is highly overrated. But I'm glad my folks liked it...
Separately, they each bought a copy of IV, dad the LP and mom the cassette (pink, as I recall - her least favorite color), and they both said they purchased this album for only that one song. At the time I was just a child and was exploring various musical genres so I listened to all sorts of stuff in their collection(s). And when I heard the first few notes of Black Dog I was hooked. But after a few great songs STH would come on and I'd immediately forward to the end of the tape and flip it so that I could listen to the B-side.
40 years later I'm still listening to this album, but now just hitting the 'next track' button when STH starts...